Details

Category: Research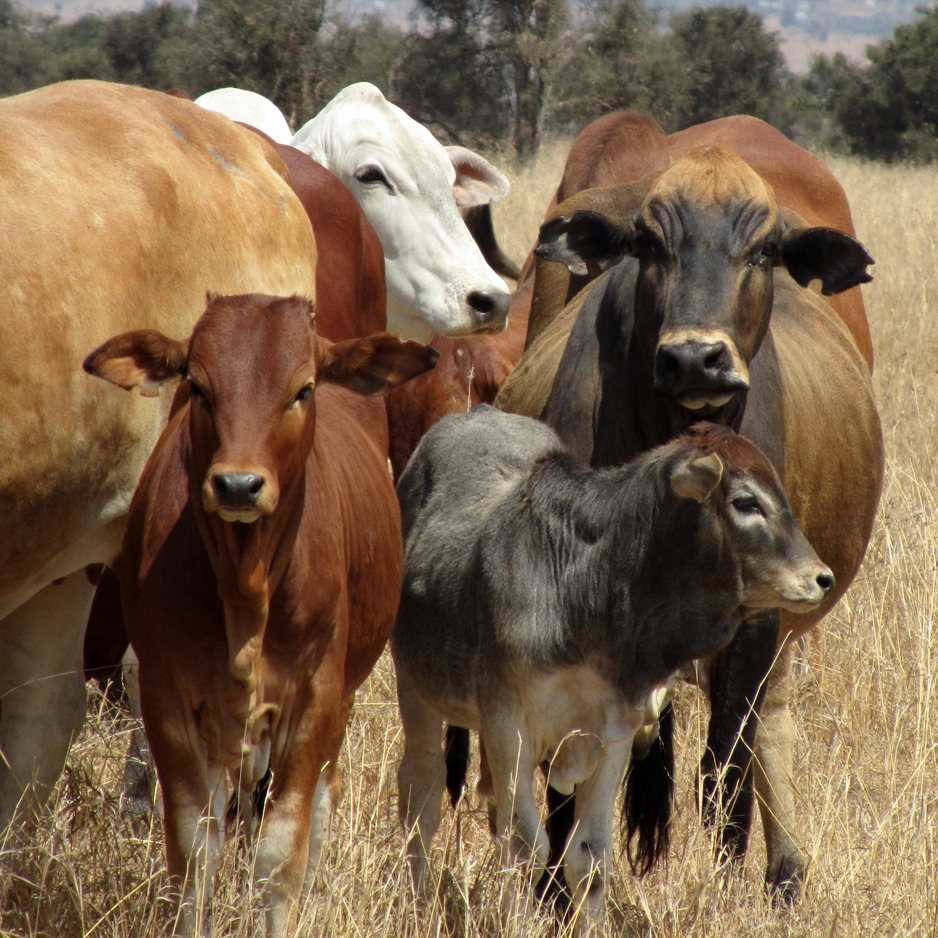 Approximately a quarter of African smallholder farmers rely on livestock for their livelihoods. Cattle particularly are an important asset, providing protein and income from the production and sale of milk.  They are also like 'money in the bank'; often they are a farmer's only tangible asset.

Contagious bovine pleuropneumonia (CBPP) is the most important bacterial livestock disease affecting cattle in sub-Saharan Africa. An epidemic can cause mortality of up to 50% in populations that have never been exposed to the disease. Some years ago, CBPP was estimated to cost approximately EUR 44 million per year in economic losses to smallholder farmers and governments in 12 African countries and is a trade barrier in 26 African countries.
CBPP is caused by the bacteria called Mycoplasma mycoides subsp. mycoides and spreads by aerosol through the air – which means it is highly contagious.  The mycoplasma cause a serious respiratory disease in cattle that can (either) develop into an acute, often fatal form or into a chronic form, allowing the carrier animal to transmit disease for a long time after the infection occurs. CBPP mainly affects the mucous membranes and joints in cattle, but is also associated with diseases of the respiratory and urogenital tracts, udder and eyes. Current control strategies include a live vaccine that does not prevent infection, but reduces the severity of the disease by 70%. The live vaccine only provides protection for 6-12 months. Short-term protection places a continuous logistical and cost burden on national veterinary services.

Experience from a previous modeling study1 suggests that the control of CBPP in Africa is not possible with the current live vaccine that has such low efficacy.
How will the project contribute to research and development for Africa?
At present, little information exists on animal immunity to CBPP, the nature of protective immune responses or on the mechanisms of pathology. A small number of antigens2 that are suspected to be involved in the disease process have been unsuccessfully tested in vaccination trials. Such trial and error strategies using best possible guesses may have produced successful vaccines before, but it seems unlikely to work for CBPP.

This project provides a systematic approach to develop a new vaccine with a higher efficacy and a longer period of immunity than the current live vaccine.  In order to do this, the project team requires an understanding of the basis of protection and virulence, before making a calculated approach to develop such a vaccine.

Previous studies have suggested that in large quantities, inactive mycoplasma or mycoplasma products can induce immunity. This project will evaluate the use of these inactive mycoplasma to develop a vaccine that does not need to be refrigerated, that may protect animals for a longer period and that protect a higher percentage of cattle. To evaluate the use of inactive mycoplasma, the research team will first develop a reproducible challenge method that resembles as much as possible natural infections.
Research partners:
Centre of Animal Biotechnology, the University of Melbourne
International Livestock Research Institute (ILRI)
Kenya Agricultural Research Institute (KARI)
ILRI currently collaborates with KARI, Muguga, to carry out larger scale immunization experiments in Kenya.

The Centre of Animal Biotechnology at the University of Melbourne, Australia, will work with the research team on adjuvant technology and delivery of vaccine into the lungs, and advise on the inhalation method developed for challenge with Mycoplasmabovis.

Project contact: Dr Jan Naessens, International Livestock Research Institute (ILRI), Kenya
j dot naessens at cgiar dot org
References:
1. Mariner JC, McDermott J, Heesterbeek JA, Thomson G, Martin SW (2006) A model of contagious bovine pleuropneumonia transmission dynamics in East Africa. Prev Vet Med 73: 55-74.
2. Antigens are foreign molecules that, when introduced into the animal's body, triggers the production of an antibody by the immune system.