Details

Category: Research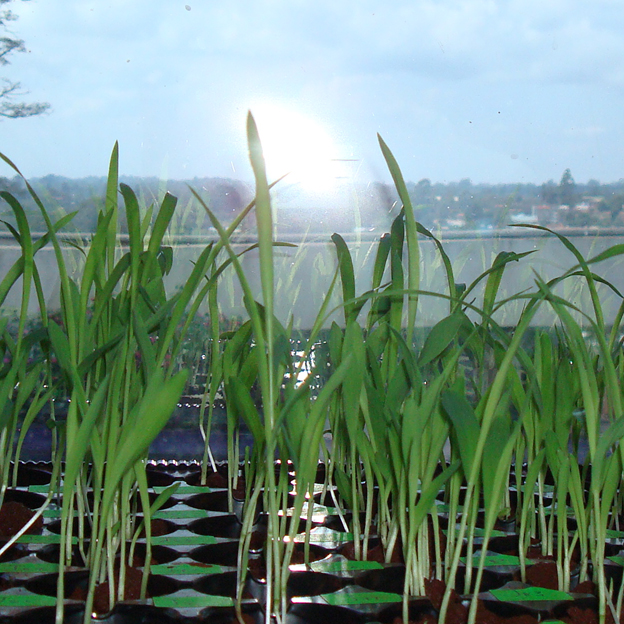 Many of the crops grown in the region are severely affected by a crippling range of diseases. The tissue culture the projects  bring together African and international partners to develop tissue culture methods for production of disease-free, high-performing, farmer-preferred varieties of crops of importance to African food, nutritional and medicinal security. Tools to detect the pathogens causing these diseases are also being developed to ensure that planting materials produced are clean.
Specific projects include:
Development of enset with resistance to bacterial wilt: Over 15 million people rely on enset, or "false banana", which is Ethiopia's most important 'root' crop.  This project includes partners from EIAR and International Institute of Tropical Agriculture (IITA). This project focuses on developing transformation protocols that can be applied to produce enset resistant to bacterial wilt, a devastating disease for which no source of resistance in enset is known.
Tissue culture methods for in vitro multiplication of the indigenous tree species baobab (Adansoniadigitata) and rose apple (Syzygiumjambos) being carried out in partnership with  the Mikocheni Agricultural Research Institute (MARI) in Tanzania.
Tissue culture methods for the production of virus-free garlic with EIAR in Ethiopia.
Tissue culture for the production of quality yam planting material with the National Crops Resources Research Institute (NACRRI) in Uganda. Yam is a critical staple for food security and is an attractive alternative crop in areas currently being decimated by cassava diseases. The lack of quality planting material is a key gap that is leading to reduced yam cultivation in the region.
Tissue culture methods for the production of quality passion fruit planting material, with Makerere University in Uganda. Passion fruit is a source of nutrition and income for many women farmers in the region.
More information
For more information about the project, contact  project leader Dr Timothy Holton: This email address is being protected from spambots. You need JavaScript enabled to view it.