Details

Category: Research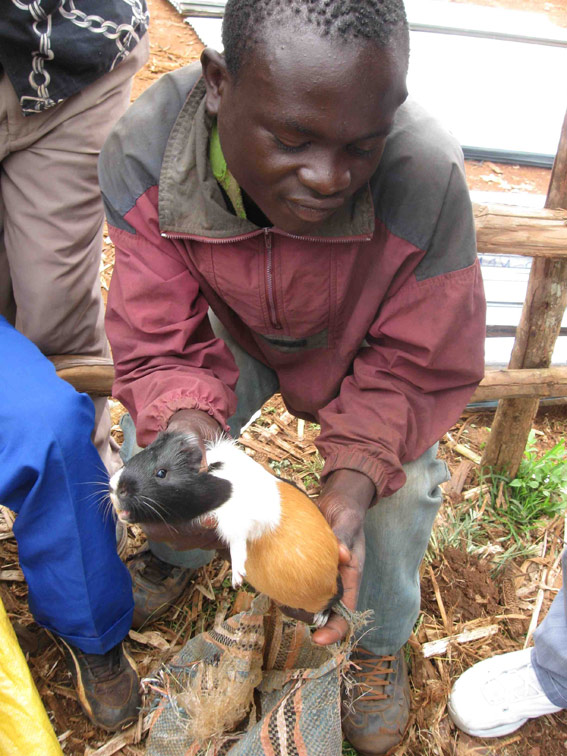 Project start: 1 January 2011
Project end: 31 May 2017
Domestic cavies (or guinea pigs as they are called in other parts of the world) provide a high-quality meat source with high levels of protein in similar quantity as chicken meat, i.e. the raw meat generally contains about 19-20% protein as opposed to beef or lamb with lower protein contents (17-19%). The cavy skin that is usually consumed, contains even more than 30% protein. In addition, the white cavy meat has excellent nutritional property, being low in cholesterol.
Domestic cavy are widely used as meat in a broad belt of sub-humid Africa, from Senegal in West Africa to Tanzania in East Africa.and are heavily relied upon for family nutrition and income generation, especially for women and children. Despite their widespread use in these countries - domestic cavies have been largely ignored in research and development. Little has been known about production systems and productivity, genetic diversity, feeding systems, consumption habits of people, and cavy culture in general.
Project findings
Coordinated by a national partner, University of Dschang, Cameroon and implemented in Cameroon and eastern Democratic Republic of the Congo (DRC), the project focused on understanding the potential for livelihood improvement among smallholders through cavy-rearing and to gain a snapshot of the key breeding and feeding issues for cavy-keepers in the region.
The project found that cavy-keeping is dominated by women (> 60%) and youth (>12%) in both countries. Estimates suggest that 200,000 and 100,000-200,000 households keep cavies in Cameroon and South Kivu, DRC respectively. In DRC, cavies exist at the base of the 'livestock ladder' and, as such, have potential as a key stepping stone to the farming of other livestock. Because the farming of chicken is more challenging in the humid tropics, the potential for cavies as an entry point for livestock farming is greater, while also favoring participation by women and youths.  Some commercial farms in DRC are now operational and cavy trading (with traders selling 300 cavies/month to restaurants) is developing in Cameroon.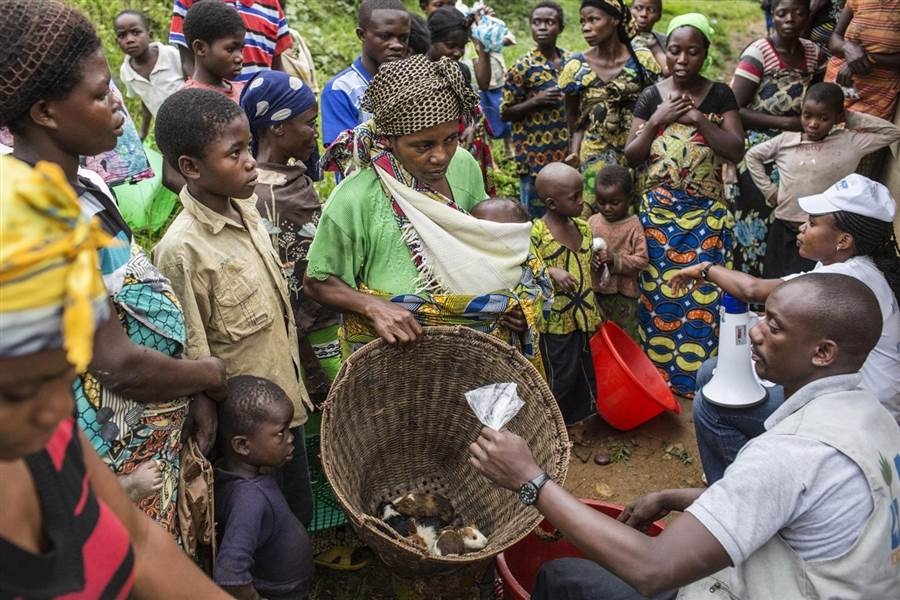 The mechanism that the project used to work with local cavy-keepers, NGOs, restauranteurs etc was through establishing functional innovation platforms involving multiple stakeholders. Regular meetings of these platforms and their social connections have enabled the research teams to understand and explore the issues associated with cavy keeping and marketing, and have provided a successful mechanism to disseminate the new knowledge on improved cavy husbandry and are stimulating demand and interest among new organizations and communities.
Research partners
Lead institutions comprise the BecA-ILRI Hub, the International Center for Tropical Agriculture (CIAT, Nairobi), the University of Dschang School of Agriculture (Cameroon), and Université Evangélique en Afrique (UEA) in Bukavu, South Kivu Province, DRC.
Commonwealth Scientific and Industrial Research Organization (CSIRO), Australia
Food for the Hungry, an international NGO
Heifer Project International, an international NGO
Centre d'Accompagnement de Nouvelles Alternatives de Développement Local, Cameroon
Centre de Recherche en Sciences Naturels, Lwiro, South Kivu, DRC
Mission de Développement du Nord Ouest, Cameroon
Projet d'Appui aux Elevages Non Conventionnels, Cameroon
South West Development Authority, Cameroon
Service d'Appui aux Initiatives Locales de Développement, Cameroon
Women for Women, an international NGO
Resources