Details

Category: Research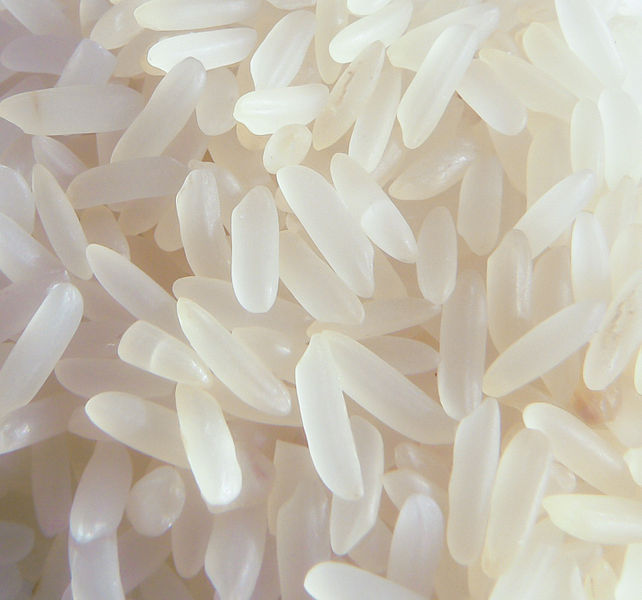 The United Nations Food and Agriculture Organization estimates that about 11 percent of people in the world were suffering from chronic undernourishment in 2012-2014. The highest prevalence of undernourished people (24 percent or one in four people) is in sub-Saharan Africa. The majority of the Africans live in rural areas and depend on agriculture for food and livelihood. To alleviate poverty and malnutrition in Africa, there is an urgent need to alleviate bottlenecks to increased food production.
Rice has recently become staple food for many Africans; the annual increase in consumption (8 percent) surpasses the production expansion rate (6 percent).1 To meet the increasing demand for production and stem the over-reliance on imports, the constraints to optimal rice production must be overcome. Among the challenges to Africa's self-sufficiency in rice is blast, a devastating fungal disease which causes a global loss of rice enough to feed around 60 million people each year. Precise figures for the impact of rice blast disease on yields are not known, but losses of 50-80 percent are not uncommon.
Durable rice blast resistance for Africa is an international collaborative project which aims to determine and breed appropriate rice blast resistance genes into adapted to African rice germplasm. The project is a Sustainable Crop Production Research for International Development (SCPRID) initiative funded jointly by the Biotechnology and Biological Sciences Research Council (BBSRC), the Department for International Development (DFID) and (through a grant awarded to BBSRC) the Bill & Melinda Gates Foundation, with additional funding from the Department of Biotechnology (DBT) of India's Ministry of Science and Technology. The project, which is led by Prof. Nicholas Talbot (University of Exeter), aims to ultimately control blast and hence facilitate increased rice production and food security in sub-Saharan Africa.
 
To achieve sustainable control for rice blast disease, researchers from University of Exeter, the Ohio State University, the University of Arkansas, the Biosciences eastern and central Africa – International Livestock Research Institute (BecA-ILRI) Hub, Nairobi, Kenya Agriculture and Livestock Research Organization (KALRO), and the Institut de l'Environnement et de Recherches Agricoles (INERA), Burkina Faso are using genomics to characterize the diversity of the rice and the blast pathogen across sub-Saharan Africa and devise breeding strategies for development of durable resistance for Africa.

To facilitate regional monitoring of the blast pathogen population and efficient blast resistance screening of African rice germplasm, Samuel Mutiga, a postdoctoral scientist in the Correll Lab, University of Arkansas and a visiting Scientist at the BecA-ILRI Hub, Nairobi is working to establish a fungal biobank at BecA-ILRI Hub, with collections of Magnaporthe oryzae isolates from different African countries. It is envisioned that this will serve as a resource for rice programs working to address blast-related production losses across sub-Saharan Africa.
Research partners:
University of Exeter (UK) – Nick Talbot FRS
University of Arkansas (USA) –Jim Correll
BecA-ILRI Hub (Kenya)/Correll Lab, University of Arkansas (USA) – Samuel Mutiga
KALRO (Kenya) - Lusike Wasilwa
Station de Recherches de Farako-Bâ (Burkina Faso) - Ibrahima Ouedraogo
The Ohio State University (USA)- Tom Mitchell and Guo-Liang Wang
 ________________________________________________________________________________________