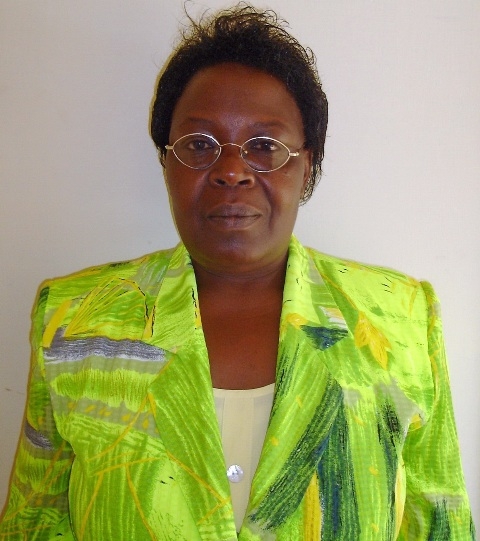 Ruth Wanyera is the Principal Research Scientist/ National Wheat Coordinator, Kenya Agricultural Research Institute, Njoro and a recipient of the BecA-ILRI Hub's Africa Biosciences Challenge Fund (ABCF) fellowship.
Ruth was awarded an ABCF fellowship for a period of nine months from 22 November 2011 – 10 August 2012, to determine different populations of wheat stem rust in the four wheat growing regions of Kenya and determine if there is any exchange of geneflow between the populations. The fellowship was co-funded by African Women in Agricultural Research and Development (AWARD).
Wheat production is faced by many challenges, among them wheat stem rust, a disease causing severe losses to wheat production in many parts of the world. Heavy rust infections of this disease may cause yield losses of 100% on susceptible varieties with the most highly affected farmers being the smallholders who are not able to use fungicides due to the high costs.
For over three decades, the problem of this fungal disease had been solved through the use of genetic resistance. However, the pathogens causing the rust change rapidly, often by mutation and the detection of a new, virulent race of stem rust called Ug99 in Uganda has raised major concerns. The Ug99 has spread to the wheat growing areas of Kenya, Ethiopia, Yemen, Iran, Sudan, Eritrea, Tanzania, South Africa, Zimbabwe, Mozambique and South Africa. It is predicted to spread towards North Africa, Middle East, Asia and beyond, raising serious concerns of major epidemics that could destroy the wheat crop in various parts of the world. More variants of race Ug99 (TTKSK): TTKST, TTTSK, PTKSK PTKST, show that Ug99 is evolving.
Regular monitoring, sampling, identification and genetic characterization of the races provide knowledge on the pathogen population dynamics and evolution. The information generated through Ruth's study is useful to the wheat breeding team both nationally and internationally.
About her achievements Ruth says:
"Securing the ABCF fellowship was a great achievement for me. The moment I got the fellowship, I enrolled for PhD studies at Egerton University and am using part of the results generated during the placement to write my thesis.  I don't think I would have been able to enrol for my PhD without this fellowship.
Through the fellowship, I acquired the skills to address yet another wheat rust disease - yellow rust, an equally economically important fungal disease globally. I have been able to transfer the skills I learned to one of the young women scientists I mentor and who is enrolled for a PhD through a joint research proposal I wrote with scientists in the UK and India.
The knowledge and skills I acquired at the BecA-ILRI Hub, the backing from AWARD and from all the donors who support the two institutions are such a blessing to my career. Thank you BecA for being there for African scientists!"
___________________________________________________________________________________________