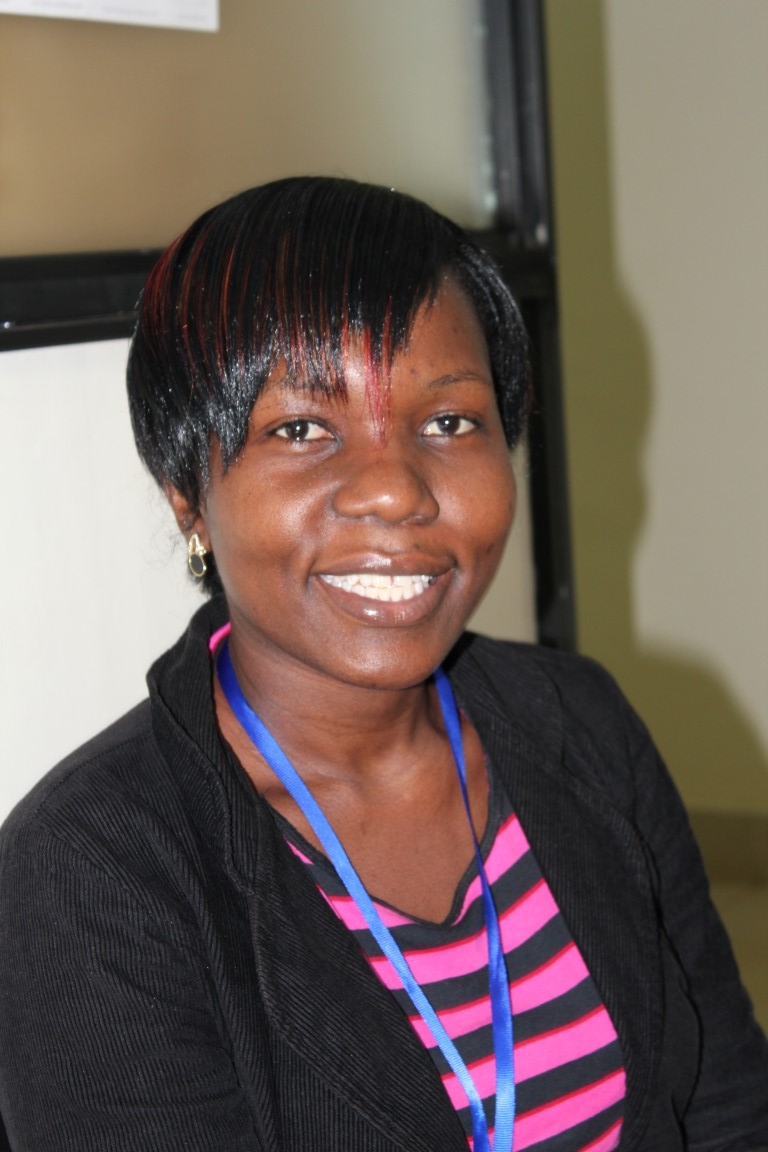 Hellen Beatrice Apio is a research assistant at the National Crops Resources Research Institute (NaCRRI) Namulonge, Uganda and a recipient of the BecA-ILRI Hub's Africa Biosciences Challenge Fund (ABCF) fellowship.
Hellen was awarded a fellowship for a period of three months from 5 June – 4 September 2013 to carry out a study on genetic transformation of Ugandan farmer-preferred cassava cultivars for virus resistance. The aim of her study was to ascertain the ability of the preferred Ugandan genotypes of cassava to be transformed using molecular techniques like polymerase chain reaction.
Cassava, a major staple food crop and source of income for over 800 million people in eastern, central and southern Africa is significantly affected by Cassava mosaic disease (CMD) and Cassava brown streak disease (CBSD). Concurrent epidemics of the two diseases are currently ravaging cassava in East and Central Africa.
Conventional breeding to develop virus resistant cassava varieties is hampered by the high degree of genetic variation, long breeding cycle, genetic overload, low pollen fertility, self-incompatibility and low fruit set rate. Therefore, genetic transformation of cassava has been recommended as a complementary approach.
Genetic engineering has shown great potential in cassava genetic improvement and has been used to counteract some of the limitations of conventional breeding. To date, three different genetic transformation systems have been developed.
Given that different genotypes respond differently to the genetic transformation systems in place, there is need to develop protocols with respect to the different genotypes. Specifically, genetic transformation protocols need to be developed for farmer preferred cultivars which are already locally adapted and accepted.

About her achievements Hellen says:

"The research I conducted at the BecA-ILRI Hub was very successful and as a result I have been able to demonstrate the same technique at my home institute's tissue culture and transformation platform. The techniques I learnt have been fed into the institution's existing projects within the root crops program for instance the Virus Resistant Cassava for Africa Project (VIRCA), whose focus is to engineer cassava plants for resistance to disease; and the Cassava Seed Systems Project which is meant to produce clean planting materials which will be availed and made accessible to farmers in the East African region, thus improving livelihoods of farmers."
______________________________________________________________________________________________