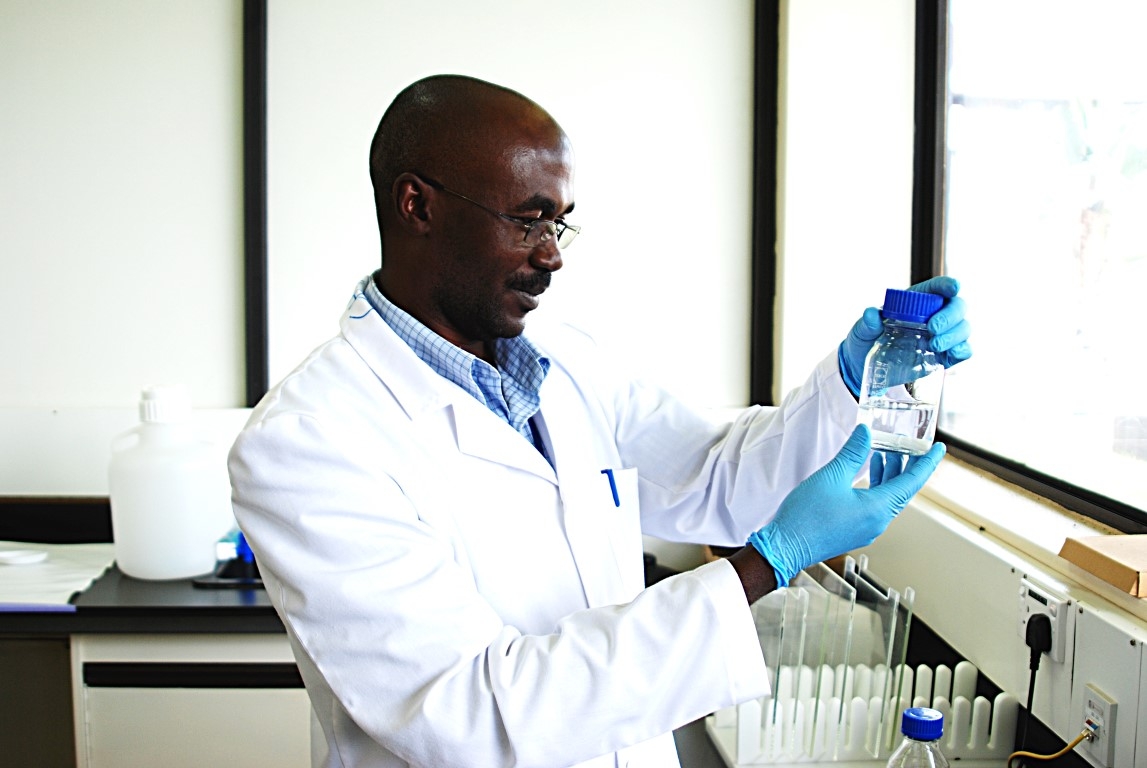 Charles Masembe, a senior lecturer, Department of Biological Sciences, Makerere University, Uganda is a recipient of the Africa Biosciences Challenge Fund (ABCF) fellowship.
Charles was awarded a fellowship for a period of two and a half months from 8 November – 6 December 2010 and 5 June – 29 July  2011 to carry out deep sequencing of the African swine fever virus (ASFV) and full genome generation using BecA-ILRI Hub's Roche 454 Genome Sequencer FLX System.
Uganda has the largest and most rapidly growing pig production in Eastern Africa, with the pig population standing at 3.2 million. This area of farming has become very attractive throughout the country as a means of food production, income generation and employment. Pigs are considered "walking banks" in the local communities. Seventy five percent of pig keeping is found in the rural areas, and is mostly practiced by women.
However, the growing pig industry is threatened by several problems including infectious diseases such as African swine fever (ASF), a devastating viral disease that is endemic in Uganda. The disease periodically kills 90 – 100 percent of affected animals and has neither treatment nor vaccine. There is lack of data regarding the molecular variation and evolution of this devastating virus, a problem which Charles helped to address by enabling deep sequencing of selected ASFV fragments and full genome sequencing of the virus.
About his achievements Charles says:
"While at the BecA-ILRI Hub, I not only acquired molecular biology skills, but also generated interesting results including the first time discovery of the Ndumu virus in domestic pigs. The findings of this research which was done in collaboration with other scientists were published in a peer reviewed scientific article Masembe, C., Michuki, G., Onyango, M., Rumberia, C., Bishop, R.P., Djikeng, A., Kemp, S.J., Orth, A., Skilton, R., Stahl, K., and Fischer, A., 2012, Viral metagenomics demonstrates that domestic pigs are a potential reservoir for Ndumu virus. Virology Journal 9:218: doi:10.1186/1743-422X-9-218.
I continue to conduct research and teach at Makerere University, Uganda in the areas of animal health and food security  using the molecular skills I acquired at the BecA-ILRI Hub.
The skills learnt, interactions with scientists and the exposure to technology at the BecA-ILRI Hub have contributed to my success as a researcher. I will always reserve a special place in my memoirs for the BecA-ILRI HubTeam!"
______________________________________________________________________________________