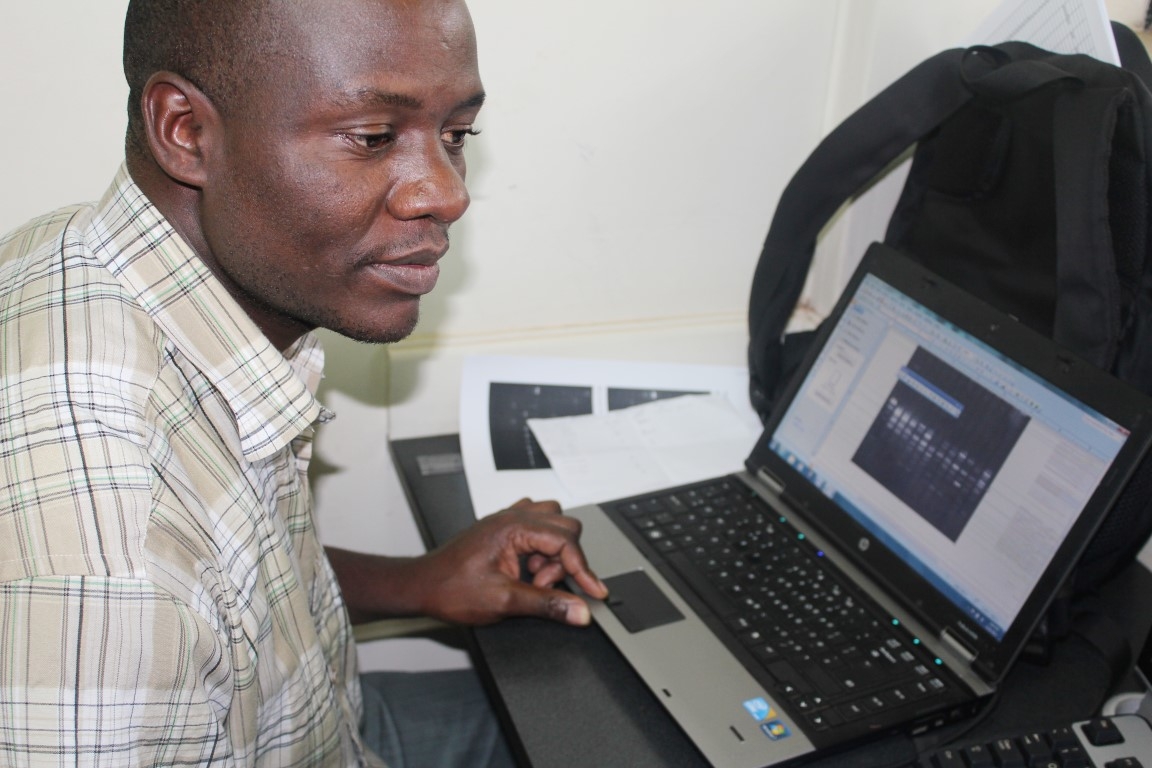 Geofrey Kawube is a lecturer in Plant Pathology at the Gulu University, Uganda and a recipient of the Africa Biosciences Challenge Fund (ABCF) fellowship.
Geofrey was awarded a fellowship for a period of seven months from 8 October 2012 – 5 May 2013 to determine the genetic diversity of Napier grass in Uganda.
The livestock subsector has been identified by the government of Uganda as key in eradicating poverty in the country. Due to increasing population pressure, intensive and semi intensive livestock keeping systems are being promoted in the country with Napier grass as the main fodder. However, livestock productivity is constrained by Napier grass stunt disease which causes fodder yield loss of as high as 100 per cent.
Developing host resistance would be the most effective and affordable means of managing this disease especially by smallholder farmers, majority of whom are poor. In order to develop stunt-resistant Napier grass, sources of resistance must be identified either from already cultivated varieties or wild clones or both. 
This study was conducted to determine the genetic diversity of cultivated and wild Napier grass germplasm in Uganda, which will form the basis for efficient decision making for screening for resistance against Napier grass stunt disease, conservation and genetic improvement.
About his achievements, Geofrey says:
"While I was at the BecA-ILRI Hub, I learnt a lot about genetic markers, simple sequence repeat (SSRs) and sequence related amplified polymorphism (SRAP), their analysis and application. With this knowledge, I am guiding postgraduate and other researchers wishing to use these genetic markers in investigation at my home institution. I teamed up with two other colleagues to develop a proposal for research that will contribute to the basic understanding of the cause and management of pineapple heart rot disease. We look forward to funding from the National Agricultural Research Organization (NARO). We are looking forward for other funding opportunities so as to help make our dreams a reality. I have also made progress with my PhD studies as a result of the placement at the BecA-ILRI Hub.
The time spent at the BecA-ILRI Hub improved my research capacity and has opened many opportunities for scientific advancement. The skills I acquired are impacting other researchers and hopefully will increase the research capacity in Uganda. I am grateful for the mentorship I received from the team of very talented scientists."
________________________________________________________________________________________________________________