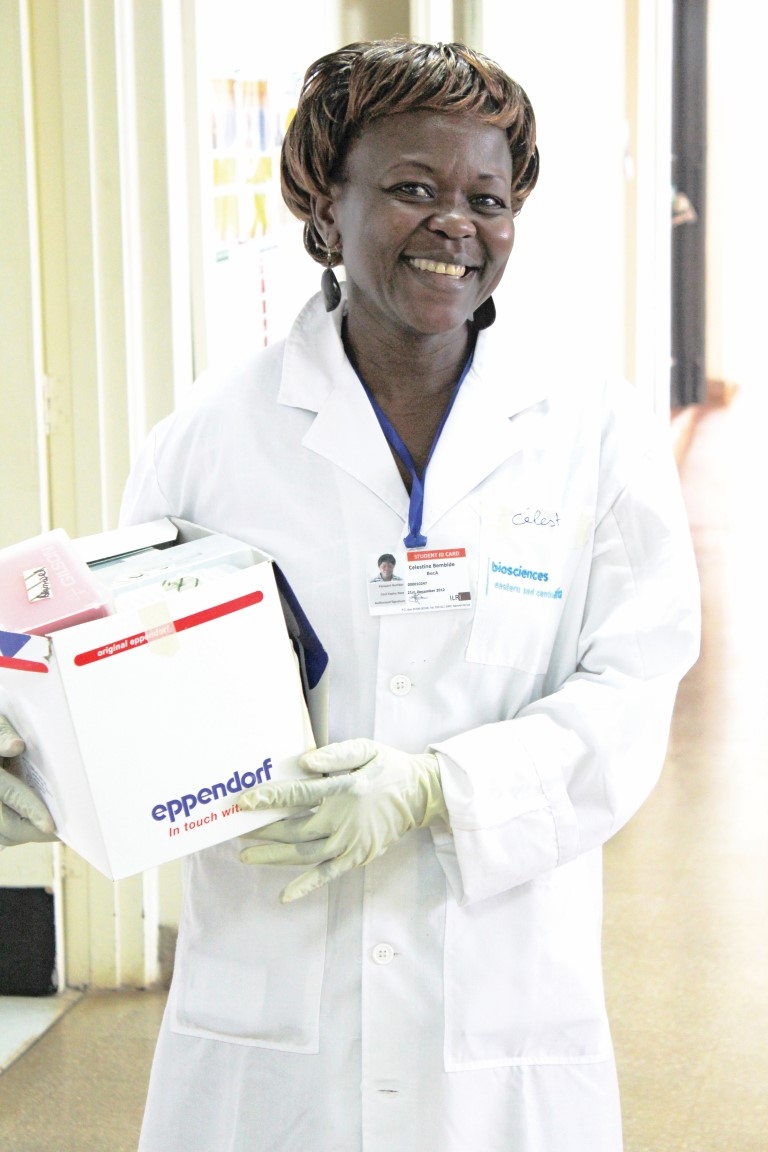 Célestine Bembide is a researcher in Animal Breeding and Genetic Improvement at the Central African Agricultural Research Institute, Central African Republic and a recipient of the Africa Biosciences Challenge Fund (ABCF) fellowship.
Célestine was awarded a fellowship to carry out the genetic diversity studies of native chicken populations in Central African Republic for a period of five months from 23 July – 21 December 2012.
Native chicken are the most widely distributed livestock in sub-Saharan Africa. In Central African Republic, native chicken play an important role in poverty alleviation and food security, supplying quality protein through meat and eggs to families in the rural areas where almost all households keep these livestock.
The genetic make up of the indigenous chicken gives them the ability to adapt and survive in the challenging environmental and ecological conditions including drought and disease, associated with farming in the Cental African Republic.
A better knowledge of this species will facilitate the development of strategies for genetic improvement and conservation of genetic resources.
About her achievements, Célestine says:
"Before my placement at the BecA-ILRI Hub, such research on our national livestock resources had never been conducted. At first, I was worried about my lack of experience in using molecular tools but this was never a problem since the BecA-ILRI Hub staff  helped me to quickly acquire the skills and apply them in my research.
My experience has helped other researchers from my home institution and country to think about incorporating molecular biology in research and they are now looking for opportunities to put this into practice. I would like to continue my research on native chicken until I can identify the best breed for our local production systems and develop strategies for their conservation.
I encourage all researchers to apply for the ABCF fellowship, especially the French speakers. I am a French speaker but I was able to work and present my work progress to an English speaking audience."
____________________________________________________________________________________________________________________________