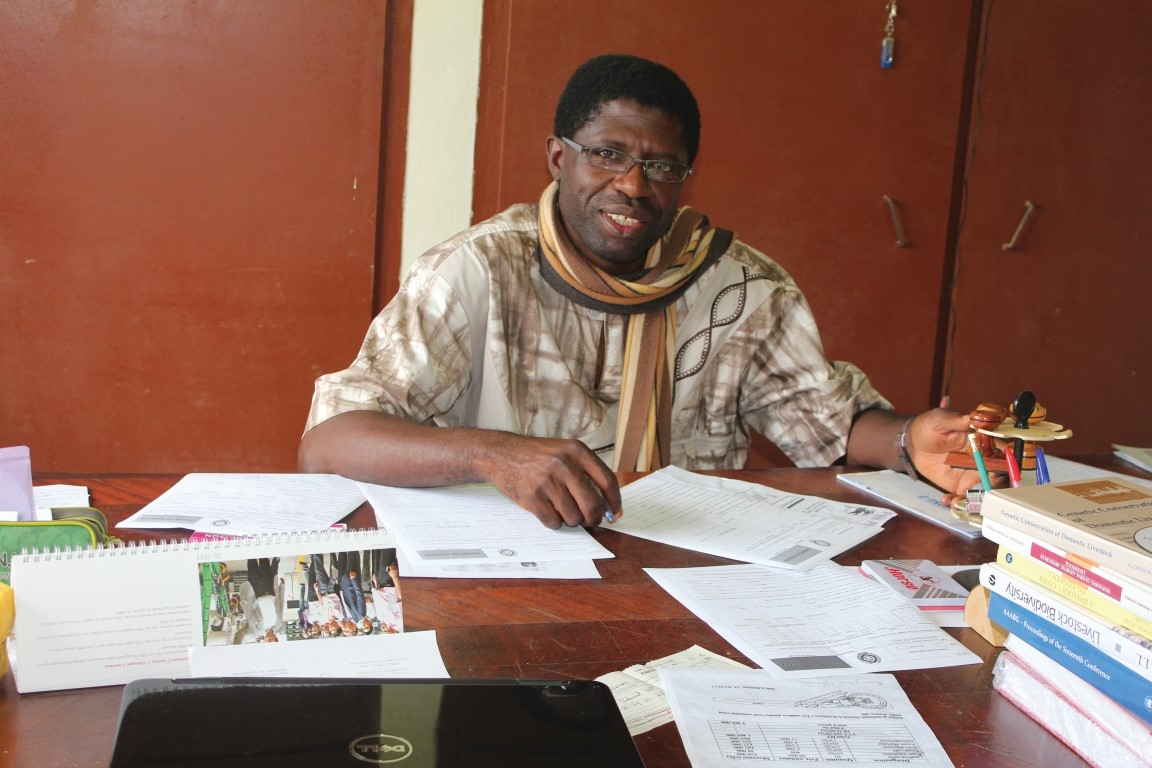 Felix Meutchieye is a lecturer at the University of Dschang, Cameroon; the Principal Investigator (PI) in BecA-ILRI Hub led project -  "Harnessing husbandry of domestic cavy for alternative and rapid access to food and income"; and the Co-PI in BecA-ILRI Hub led project "Harnessing genetic diversity for improving goat productivity in Africa".
Felix was awarded a fellowship to conduct research in two stages. The first stage was to receive training in the application of molecular techniques for one month in October 2010; the second stage was to apply these techniques in conducting a broad investigation on "Cameroon native goat population genetic diversity" from 1 August – 27 October 2011.
Small ruminants are present in more than 80% of production systems throughout the wide range of Cameroon ecological regions. Goats are more resilient and adapted to different husbandry conditions, but the diversity of local goat populations is not well documented.
The aim of the research was to contribute to a better knowledge of goat genetic landscapes in Cameroon. The information from this research will be used to improve goat productivity for increased food security and incomes for rural communities. The main findings are also intended for use by policy makers to build sustainable and comprehensive national goat breeding schemes.
About his achievements, Felix says:
As a result of my placement at the BecA-ILRI Hub, I was able to generate four papers and give oral presentations at five international events. My teaching, research and leadership skills have improved immensely and I proposed three new courses now being taught in my home institution (basic bioinformatics, molecular genetics and conservation genetics).
During the placement, I was involved in proposal writing that led to an Australian funded project on improvement of domestic cavies spanning Cameroon and the Democratic Republic of Congo (DRC) and a Swedish funded project on genetic improvement of goat productivity covering Cameroon and Ethiopia. Over 20 postgraduate students from Cameroon and DRC have received training within the framework of these projects. The projects have also stimulated the establishment of several partnerships between my institution and local and regional organizations.
The fellowship program at BecA-ILRI Hub is very unique, challenging and holistic. The networking, follow-up and continuous communication makes this program a powerful tool to help African  scientists overcome challenges they face in keeping their research relevant and up-to-date. I am very grateful for the mentorship I received from the BecA-ILRI Hub team. 
____________________________________________________________________________________________________________________________