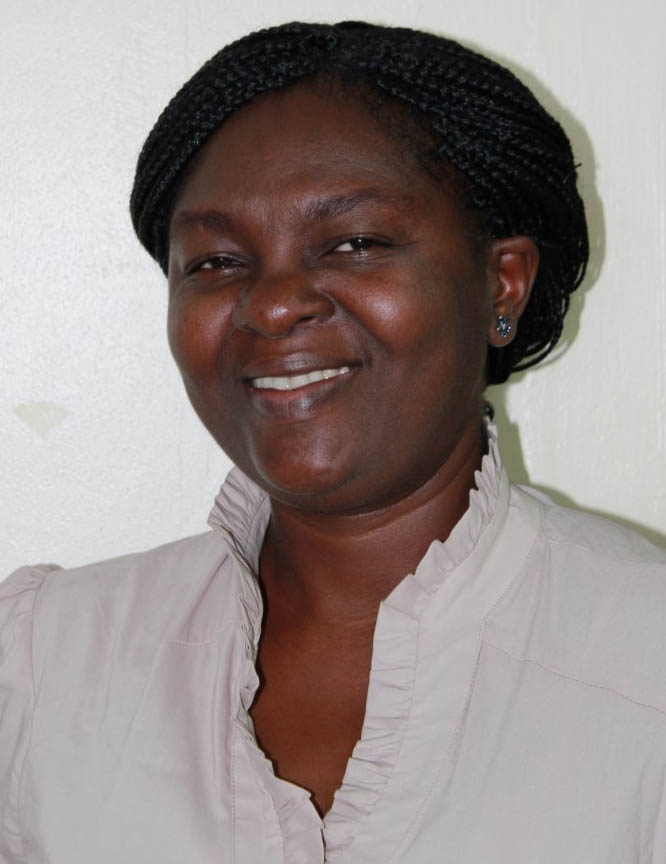 Joan M. Babajide is a lecturer at the Federal University of Agriculture, Abeokuta, Nigeria and a recipient of the Africa Biosciences Challenge Fund (ABCF) fellowship. Her fellowship was co-funded by African Women in Agricultural Research and Development (AWARD).
Joan was awarded a fellowship for a period of five and a half months from 11 April – 25 September 2013, to carry out studies on the genetic diversity of the microbial community in steep water of 'gbodo' – the traditional dried yam.
'Gbodo' is a traditionally processed yam in rural Nigeria and other parts of West Africa that is dried, parboiled and fermented by steeping in water for days. The fermented yam 'gbodo' is then milled into flour which has a distinctive taste, colour and texture depending on the fermentation process. Sometimes the steep water is repeatedly re-used to enhance the desired qualities of subsequent products and reduce the steeping time. The actual organisms responsible for the desired attributes are however yet to be fully ascertained.  
The identification of micro-organisms in steep water could lead to improvement in the processing. The specific microorganisms responsible for achieving the desired quality characteristics of 'gbodo' could be cultured in large quantity and sold serving as an additional source of income for 'gbodo' processors.
This study aimed at understanding the genetic diversity of the fungi and bacteria present in the steep water at the fermentation stage in 'gbodo' production in order to support the improvement of the process.


About her achievements, Joan says:
"Out of the work I did at the BecA-ILRI Hub, I generated two posters that I presented at the  International Society for Tropical Root Crops (ISTRC) conference in Ghana (Sept 30 – Oct 5, 2013) and at the Nigerian Institute of Food Science and Technology (NIFST) conference in Nigeria (22-26 Oct 2013). One of my posters was awarded the Best Poster Presentation.
I am now transferring the skills I learned at the BecA-ILRI Hub in molecular analysis, good laboratory practice and health and safety to the molecular laboratory at the Federal University of Agriculture, Abeokuta and to the students I teach. I am also supervising postgraduate students in area of basic molecular biology."
_______________________________________________________________________________________________________________________________________________