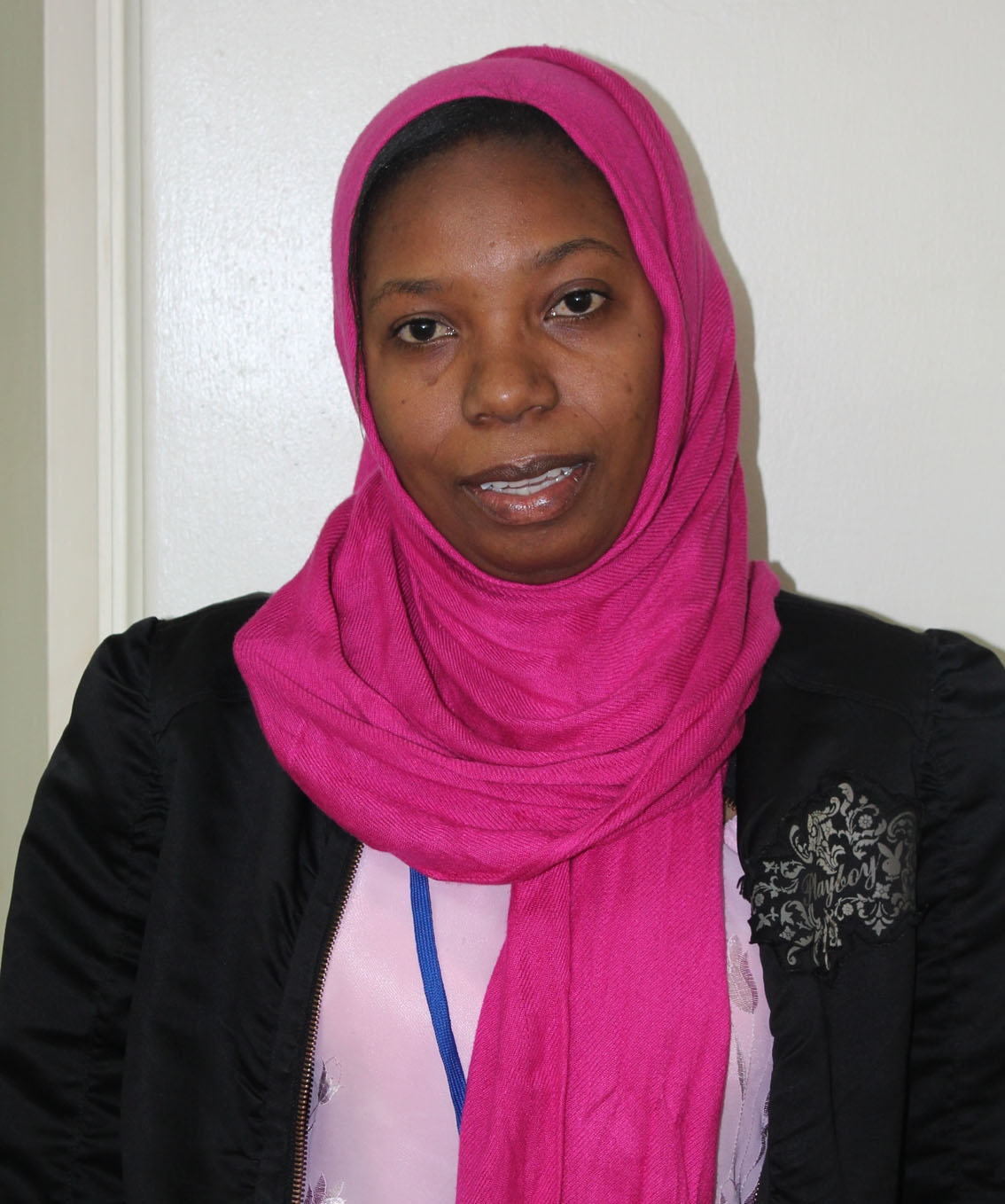 Fatuma Ali Mzingirwa is a scientist with the Kenya Marine and Fisheries Research Institute and a MSc Student at the Moi University in Kenya. She is a recipient of the Africa Biosciences Challenge Fund (ABCF) fellowship.
Fatuma's was awarded a two and a half month fellowship from 1 March - 21 May 2013 at the BecA-ILRI Hub to enable her  carry out a study on the genetic population structure of Crimson jobfish (Pristipomoides filamentosus) in South West Indian Ocean using samples collected from Kenya, Tanzania, Madagascar, Comoros, Seychelles, Mauritius and South Africa.
The Crimson jobfish is a commercially important tropical snapper that is caught with hand-lines, electric fishing reels, and deep-water gill nets. The Crimson jobfish is commonly targeted by fishermen and its aggressive nature and relatively large size makes it more vulnerable to fishing gear. The low growth rates, natural mortality and prolongation in the attainment of sexual maturity of this fish species make it particularly vulnerable to overfishing.
The outcome of this research will contribute to the development of long term conservation and management initiatives for Crimson jobfish in South West Indian Ocean region.
About her achievements, Fatuma says:
"My fellowship at the BecA-ILRI Hub enabled me acquire skills in molecular biology which are now additional expertise for the Kenya Marine and Fisheries Research Institute in the area of genetics research. These skills will contribute to the development of a molecular laboratory at the institute.
I developed a proposal on connectivity of Mangrove jack commonly known as red snapper in the marine protected areas and the open fishing zones, which is currently under review. I am also working in collaboration with colleagues from my home institute to develop a proposal on the assessment of marine biodiversity of the East African coast which will entail identification of new species, barcoding of marine species and determining population structure of commonly occurring species using molecular techniques.
I owe the BecA-ILRI Hub for the successful completion of my MSc research; the paper I have written and which is still under review; and for the acquisition of knowledge and skills that I will continue to use as I grow in my career."
__________________________________________________________________________________________