Details

Written on Tuesday, 29 June 2010 23:07
Meghan Filbert is a Masters student at Cornell University where she is studying animal nutrition and nutritional toxicology.  Her research is focused primarily on aflatoxin contamination of groundnuts and peanut butter, but will be working with other scientists to study maize contamination in Kenya.  Kenya is a hotspot for aflatoxin, which makes her research very relevant and connected to current issues. 
At the BecA-ILRI hub, she will be working under the supervision of Dr. Jagger Harvey and Mercy Kitavi.  She hopes to continue collaboration with BecA-ILRI Hub though the diversification of her research to include the analysis of aflatoxin in livestock feeds and milk products.  This experience will provide opportunities to exchange knowledge with specialists in this field while enhancing laboratory skills essential in aflatoxin detection and analysis.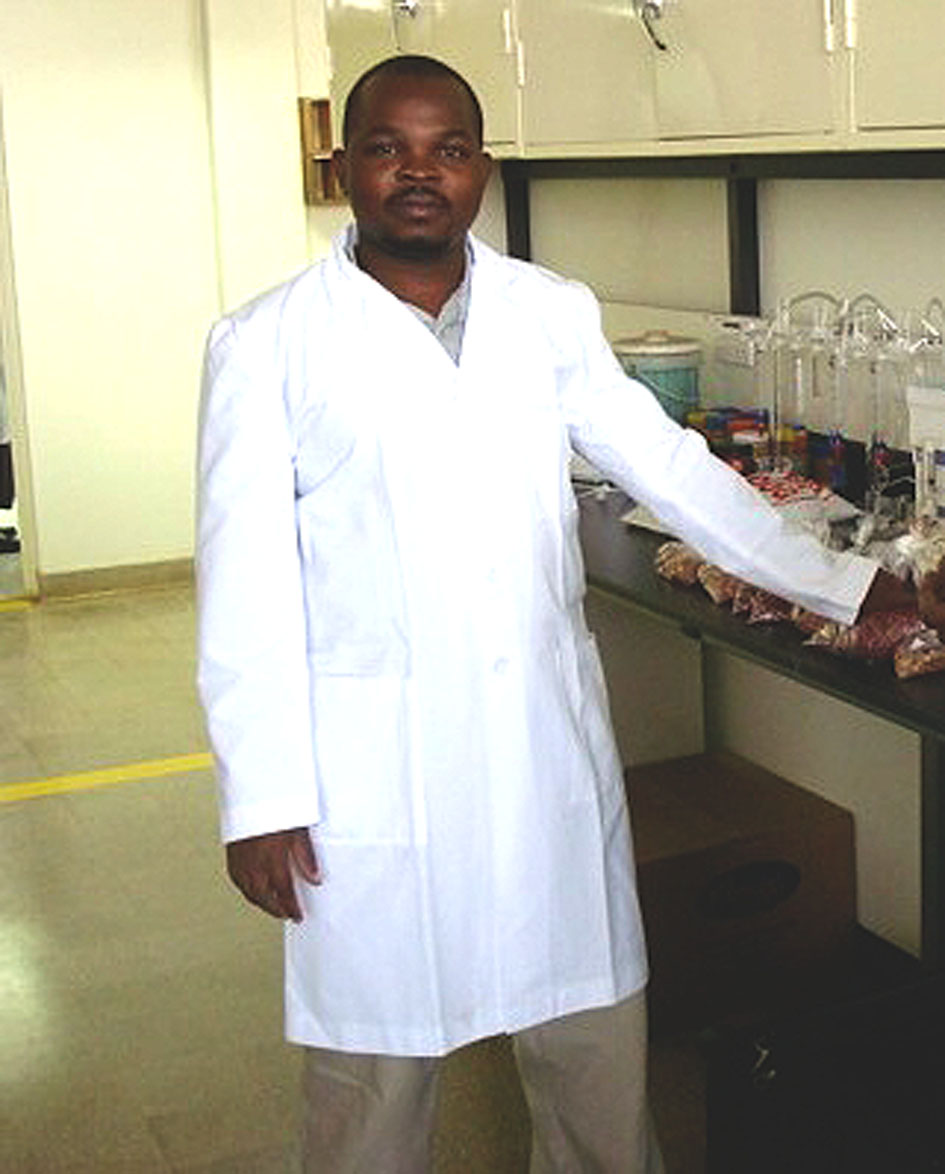 Samuel Mutiga is a graduate student in the Department of Plant Pathology and Plant-Microbe Biology at Cornell University in Ithaca, NY where his primary advisor is Dr. Rebecca Nelson.  His research involves the investigation of key drivers for aflatoxin accumulation in maize and resistance to the aflatoxin producing fungi, Aspergillus flavus.  Maize is an excellent substrate for the growth of A. flavus and the fungi will always produce aflatoxins under weather conditions such as those prevalent in tropics and subtropics where most populations grow maize for sustenance. It is thus relevant to hypothesize that most of these populations are exposed to these carcinogenic and immunosuppressive mycotoxins.
With the many aflatoxicosis reports in Kenya, it was important to take a snap-shot of the aflatoxin problem during a non-epidemic period. Samuel's first studies involved surveys in western Kenya where he collected maize grain samples from local mills (posho mills). The study locations were partitioned by agro-ecological zones, and the data from this study show high levels of aflatoxins in semi-humid and sub-humid areas.  These samples will be utilized in further understanding the effects of grain sorting by the households, kernel characteristics and socio-economic status on aflatoxin levels. In a related follow-up study, he selected a humid zone, represented by 6 villages in Bungoma where specific maize genotypes are grown, with an aim understanding the maize varietal effects and storage conditions. He will be analyzing these samples for aflatoxin levels during this summer at BecA.
At the BecA- ILRI Hub, he will be working under the supervision of Dr. Jagger Harvey.  The 2-month visit at the Hub will enhance his completion of aflatoxin testing on samples previously collected, collect and analyze samples from eastern Kenya (the aflatoxin hotspot), and isolation of A. flavus from these samples. This visit will also enhance networking with other scientists and students in the international agricultural research community.