Details

Written on Monday, 24 October 2011 05:32
The Biosciences eastern and central Africa Hub (BecA Hub) at the International Livestock Research Institute has received US$ 12 Million from the Swedish Ministry for Foreign Affairs towards improving Africa's agricultural productivity.  The research program will focus on efficient genetic improvement and pest and disease management of crops and livestock.  Enhancing individual and institutional capacity in biosciences across Africa underpins the program. The BecA Hub will manage and implement the research in collaboration with a team of African national and international research partners.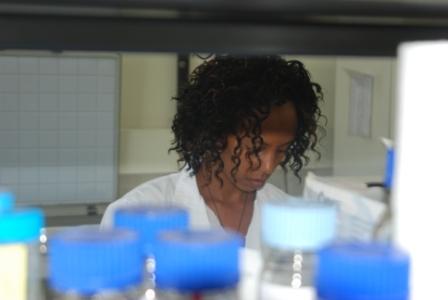 The BecA Hub also received US$ 2,034,600 from the Bill & Melinda Gates Foundation. This grant will provide core support for the BecA Hub for the purpose of increasing its capacity to engage and host national program and international scientists in agricultural research. The funds are provided to boost and intensify a range of research and capacity strengthening programs through:
•    increasing staffing at the Hub and expanding its technologies to provide more training and capacity building;
•    engaging various partners regionally (African national agricultural research systems and universities) and globally for better translation of research results into products;
•    and leveraging the BecA Hub core competencies for exploration of African genetic resources.

We are indebted to the people of Sweden and to the Bill & Melinda Gates Foundation for their generosity and commitment to Africa.