Details

Written on Saturday, 17 March 2012 01:22
On Tuesday 13 March 2012, a delegation of experts from various international organizations concerned with advancing livestock development took an extensive tour of the facilities at the Biosciences eastern and central Africa-International Livestock Research Institute (BecA-ILRI) Hub. The visit to the Hub was the culmination of a high level consultative meeting on The Global Livestock Agenda by 2020 held at ILRI and co-chaired by the Director General of ILRI – Jimmy Smith and Livestock Advisor for the World Bank – François Le Gall.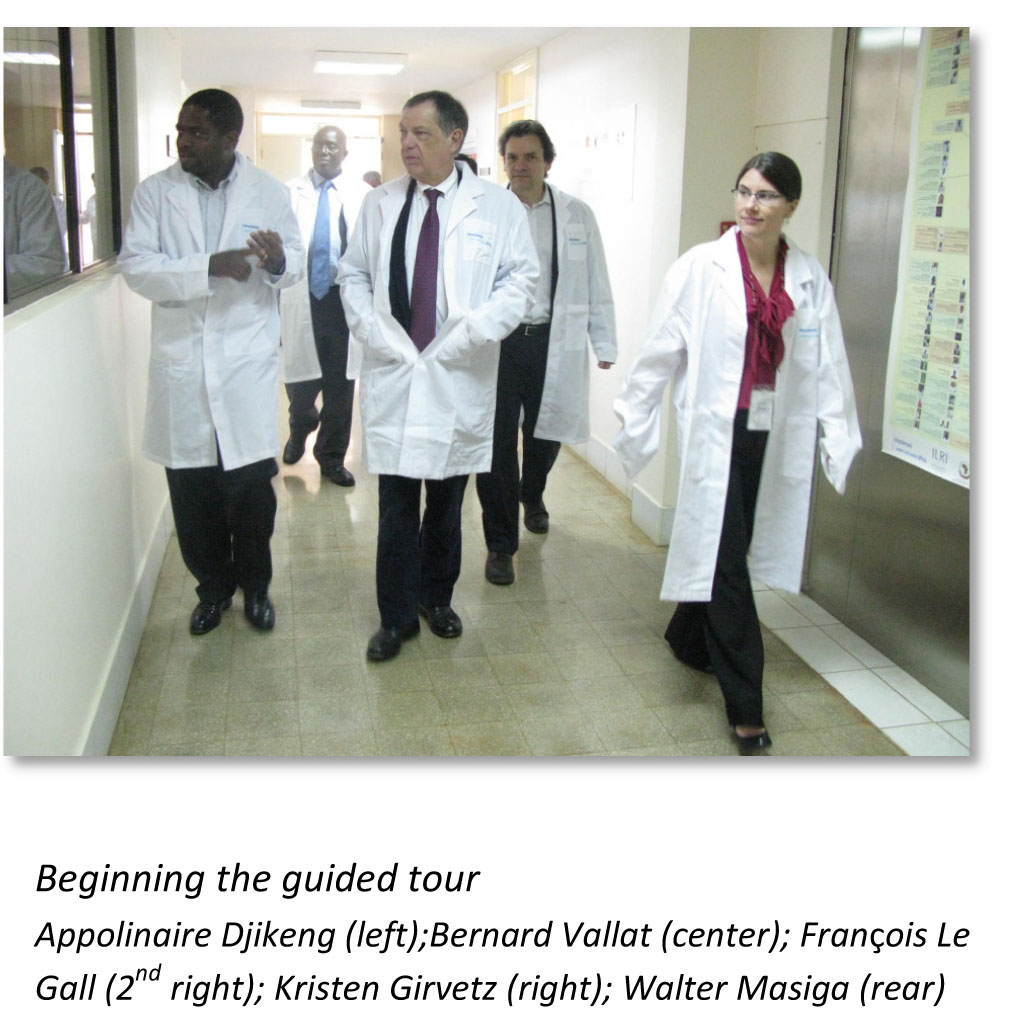 The team, which included François Le Gall; Solomon Bengino, Project Manager/ Animal Health Expert, Association of Southeast Asian Nations' (ASEAN) Asian Development Bank-Highly Pathogenic Avian Influenza (ADB-HPAI) Project; Kristen Girvetz, Program Officer, Bill & Melinda Gates Foundation; Walter Masiga, Sub Regional Representative, World Organization for Animal Health (OIE) and Bernard Vallat, Director General OIE, was accompanied on the tour by members of the BecA  Hub and Biotech Theme of ILRI.
They made various stops during the tour, interacting with different scientists and got firsthand information regarding the significance of new biotechnologies to African agriculture and food security.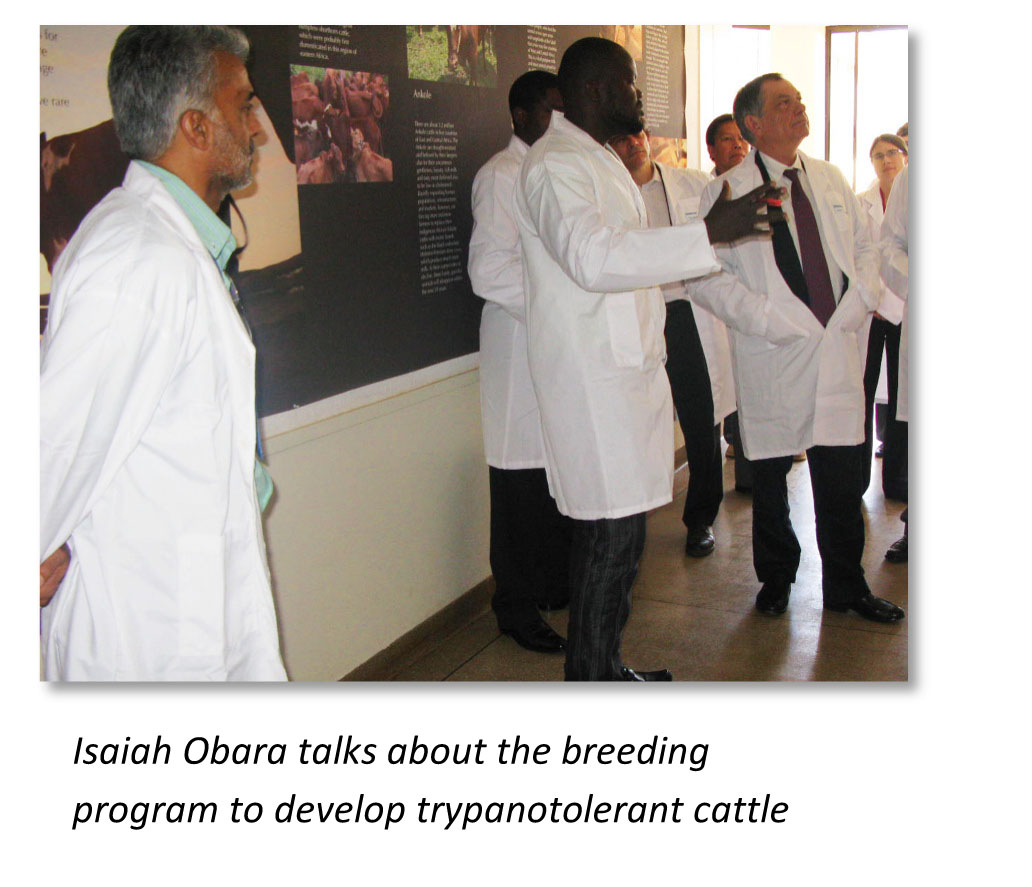 During their stop at Lab 4, they were given an overview of genetics and genomics, and on the application  of bioinformatics in hastening  the process of crop/animal improvement by allowing simultaneous analyses of several genes or entire genomes. The distinguished visitors were also given an insight on the mycotoxin diagnostics platform being developed as part of the Capacity and Action for Aflatoxin Reduction in Eastern Africa (CAAREA) project and the plans to upscale the project's research on  post-harvest control of aflatoxin contamination. 
The guests showed great interest in the ongoing research at Lab 5 to develop a more trypanotolerant, productive breed of cattle through the introgression of resistance genes present in the N'Dama breed, into the more productive Zebu breed. Also of interest to them were the advancements being made in developing an effective vaccine against East coast fever through the use of live, but weakened, parasites. In Lab 7, they were able to meet with scientists from the CGIAR crop centers that are partners with the BecA Hub – International Institute of Tropical Agriculture (IITA) and the International Potato Center (CIP) – working on developing disease resistant varieties of cassava, potato and sweet potatoes.
To cap the tour, the guests saw some of the animals used in various research programs including the popular large-horned Ankole cattle, which they took numerous pictures of.