Details

Written on Thursday, 05 April 2012 00:58
During his visit to the BecA Hub on 5th March 2012, CSIRO's Partnerships leader Dr. Bruce Pengelly was awarded the Hub's Outstanding Partner of the Year for2011. This award recognizes Bruce's exemplary contribution to the BecA Hub. It appreciates his relentless commitment to Africa and his outstanding dedication to ensuring the BecA-CSIRO partnership works well and achieves impact for Africans.  Bruce always displays a deep respect to all stakeholders and partners and reiterates the importance of BecA's work throughout the African region and internationally to his networks.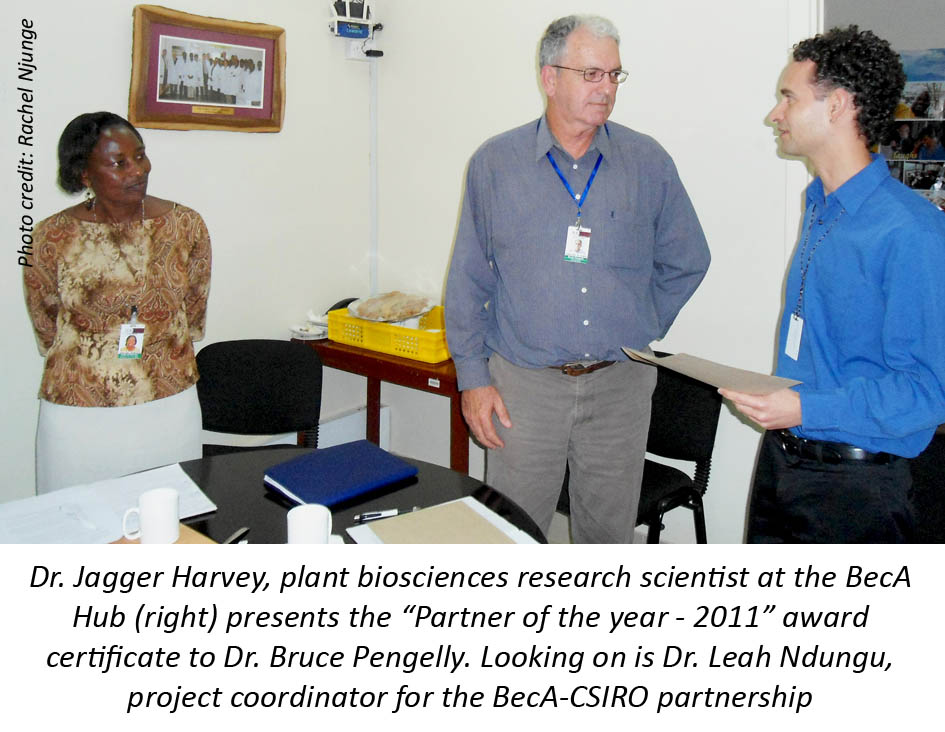 Bruce has travelled with the BecA Hub team to some countries in the region to witness first-hand the challenges that project teams face as they implement some of the projects. He consistently offers his support and advice where appropriate, drawing from his rich research and management experiences. Bruce has become more than a just a partner, he is an integral member of the BecA team.