Details

Written on Sunday, 08 July 2012 23:09
Introducing Sarah Osama, Mercy Macharia, Joyce Njuguna and Pauline Asami.
Sarah Osama j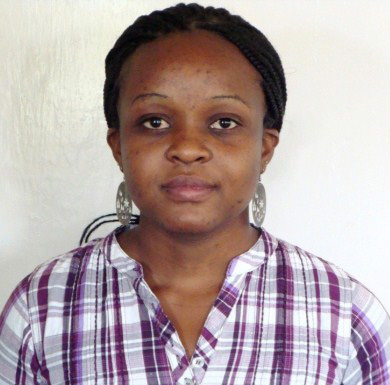 oins BecA-ILRI Hub as a research technician - genetic diversity. She graduated from the University of Nairobi with honours in Bachelor of Science in Agriculture, plant science major and won a scholarship to do her Masters in Plant Breeding and Genetics at the same institution. Her MSc project was on marker assisted introgression of striga resistance into Kenyan sorghum varieties. Through her Masters studies, she was exposed to performing genetic analysis and field evaluation of the generated sorghum varieties.
As an intern at the African Agriculture Technology Foundation (AATF) she gained experience in phenotypic data management, analysis and report writing.
Sarah won the prestigious African Women in Agricultural Research and Development (AWARD) fellowship in 2011 and through the program is developing as an agricultural scientist and a woman leader in the science arena in Africa. She is passionate about dealing with the food security challenges posed by climate change and improving livelihoods of households dependent on agriculture.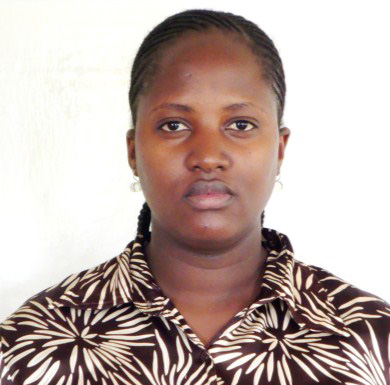 Mercy Macharia joins the BeCA-ILRI Hub as a research technician - molecular diagnosis of crop and livestock diseases. She will be providing technical support in PCR and Loop-mediated isothermal amplification of DNA (LAMP) diagnostics, sequencing and data analysis. She will also offer support and participate in training of visiting scientists and graduate fellows.
Mercy graduated from Kenyatta University with a Bachelor of Science in Plant Biotechnology and holds a Master of Science degree in Plant Biotechnology from the same institution. Her thesis project involved genetic diversity of taro using microsatellites. She previously worked at International Center for Research in Agro Forestry (ICRAF) as a research assistant in the Genetic Resource Unit. Her main responsibilities included analyzing genetic diversity of germplasm available in the gene bank as well as new collections of key tree species available in Africa.
Mercy looks forward to working at the BecA-ILRI Hub as it will expose her to cutting-edge scientific knowledge and give her access to experienced scientists who are willing to share their vast expertise and skills.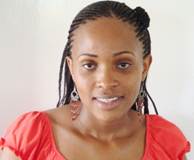 Joyce Njuguna has joined the BecA-ILRI Hub as a bioinformatics analyst. She holds a Masters in Bioinformatics from Rhodes University in South Africa and a Bachelor's degree in Biomedical Technology from the University of Nairobi, Kenya.
 Through her MSc studies, she has gained skills in working in a Linux environment, Python programming, mathematical and statistical applications to biology and bioinformatics (R and Matlab), structural bioinformatics and genomics.
Her interests are in application of bioinformatics to genomic and proteomic studies. She has used various structural bioinformatics approaches to characterise Falcipain-2 a known drug target in Plasmodium falciparum and its orthologs in other Plasmodium species. This was in an effort to discover potential peptidomimetic therapeutic agents against the Plasmodium parasite, the causative agent of malaria.
Joyce hopes to make a significant contribution to the research on-going at the BecA-ILRI Hub.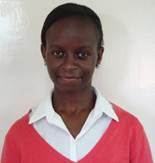 Pauline Asami joins the BecA-ILRI Hub as a research technician – plant tissue culture and transformation. She graduated from Jomo Kenyatta University of Agriculture and Technology with a BSc. in Biotechnology and has completed her Masters in Biotechnology at the same university.
Pauline did her Masters research on genetic engineering of pigeon pea both at International Crops Research Institute for the Semi-Arid Tropics (ICRISAT) and Plant Transformation laboratory (PTL)-Kenyatta University. She managed to develop a protocol for tissue culture and transformation of an African variety of pigeon pea. She also managed to develop a herbicide tolerant pigeon pea variety ICPL 87105.
She also did an internship at the International Centre of Insect Physiology and Ecology (icipe) where she was involved in the barcoding of fish species. Through these placements she has gained knowledge and hands on experience in tissue culture, plant transformation and molecular biology.
Pauline's interest is research that will lead to downstream application and improvement of livelihoods through improved agriculture.

We are excited to have them as members of the BecA-ILRI Hub team!