Details

Written on Wednesday, 31 October 2012 05:55
Introducing Jacqueline Mayira, Berine Ada and Kimani Wilson
Berine Ada has joined the BecA-ILRI Hub as the Project Accountant. A Certified Public Accountant of Kenya CPA (K), Berine has a Bachelor of Commerce degree (accounting option) from the University of Nairobi and is currently pursuing an MSc degree in Finance and Investments at the same institution.
Before joining the Hub, Berine worked with the Finance Department at ILRI where she acquired diverse experience in general accounting, treasury and preparation of financial statements. She has also previously worked as an assistant accountant at the African Insect Science for Food and Health (icipe).
Berine has acquired invaluable accounting experience from her previous positions and she looks forward to contributing to the BecA-ILRI Hub's success as she assists in managing its financial resources.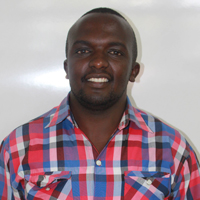 Kimani Wilson has joined the BecA–ILRI Hub as a research technician – crops. He will assist in the capacity building activities, offering support to the visiting and student scientists at the Hub.
Kimani graduated from the University of Nairobi with honors in BSc Agriculture (Crop Science). He holds an MSc in Genetics and Plant Breeding from the same university. His thesis project was Introgression of drought tolerance trait of sorghum from a donor parent to a Kenya farmers' preferred variety.
He gained valuable experience in application of molecular genetics techniques through his experience working with ICRISAT as a consultant technician from 2010 to August 2012 where he was involved in training of masters and PhD students on molecular genetics techniques.
He is enthusiastic about using molecular tools for crop plant improvement to alleviate food insecurity and poverty.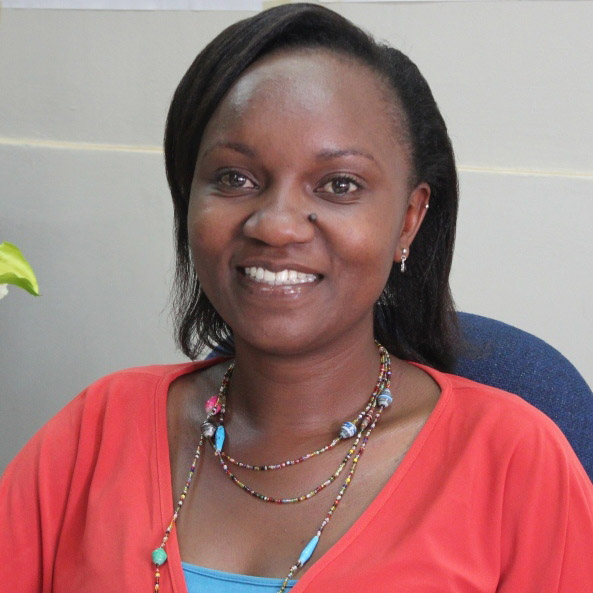 Jacqueline Mayira has joined the BecA-ILRI Hub as the Project Assistant under the BecA-Sweden partnership. She will be providing administrative support to the plant transformation, tissue culture and diagnostics projects funded by the Swedish Ministry for Foreign Affairs through the Swedish International Development Cooperation Agency (Sida).
Jacqueline holds degree in Environmental Management from Kampala International University and a diploma in Journalism from the Kenya Institute of Mass Communication. She is currently working on completing her project for her MBA from the Nairobi University.
Before joining the BecA-ILRI Hub, Jacqueline worked at the ILRI Directorate for 3 years where she honed her administrative skills.