Details

Written on Thursday, 06 March 2014 08:41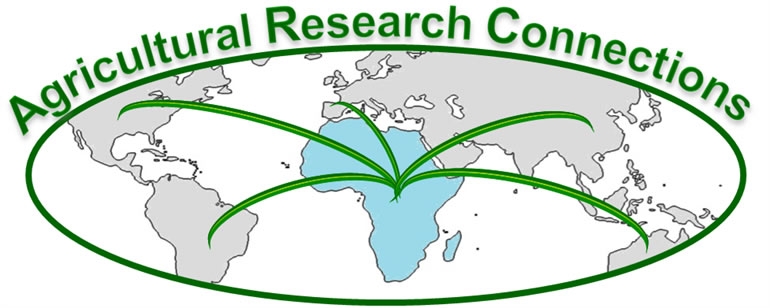 Agricultural Research Connections Workshops:  Encouraging Scientific Research Collaborations to Benefit African Farmers
The Biosciences eastern and central Africa – International Livestock Research Institute (BecA-ILRI) Hub and the Bill & Melinda Gates Foundation (BMGF) are pleased to announce the Agricultural Research Connections (ARC) Workshops to be held in June, 2014 in Nairobi, Kenya.

These unique workshops will bring together scientists based within and outside of sub-Saharan Africa to foster scientific collaborations with the potential to create new pathways out of poverty for African farming families by addressing issues related to the crops on which they depend.

In addition to learning about agriculture in Kenya, participating scientists will be given the opportunity to describe their own areas of expertise and explore with other workshop participants possible collaborations that could contribute to the advancement of agriculture in sub-Saharan Africa. The goal of these workshops is to catalyze new research partnerships among high-caliber scientists who could then compete for funding through calls for proposals including the upcoming Program for Emerging Agricultural Research Leaders (PEARL), with projects led by scientists in African national programs. More information on this program is now available on the www.gatesfoundation.org website under 'Current Grant Opportunities'.
ARC Workshop participants will tour regional laboratories and facilities, visit local farmers, and engage in discussion sessions in Nairobi and the surrounding area. Sessions will include presentations on agricultural challenges in Africa. Participants are expected to play an active role in seeking and developing new research partnerships, including developing proposal outline ideas for future competitive funding opportunities. 
Workshop dates:
June 15th - 21st, 2014
June 22nd - 28th, 2014
If you are interested in participating, please complete the online application by April 18th, 2014.
Program for Emerging Agricultural Research Leaders (PEARL)         
The Bill & Melinda Gates Foundation seeks proposals for agricultural research with the potential to increase the sustainable productivity of smallholder farmers in developing countries. Sustainable productivity includes tackling the underlying social and economic determinants of productivity, such as gender equity, environmental issues, and healthy, diverse diets.  With this call, we are looking for projects led by MSc and PhD scientists at national agricultural research institutions and universities in sub-Saharan Africa, working in collaboration with other researchers internationally (either within Africa or beyond the continent). More information is available at: http://www.gatesfoundation.org/How-We-Work/General-Information/Grant-Opportunities/Program-for-Emerging-Agricultural-Research-Leaders-2014.


** While previous ARC workshops were open to researchers in the livestock-related sciences, please note that the 2014 workshops are focused only on crop & soil sciences. We intend to offer future opportunities specific to livestock research - please email PEARLs at gatesfoundation dot org if you would like to be added to our contact list for future updates. 
-------------------------------------------------------------------------------------------------------------------------------------
BecA-ILRI Hub
The BecA-ILRI Hub is located on the International Livestock Research Institute (ILRI) campus in Nairobi, Kenya. The Hub is a modern biosciences research and training facility that supports eastern and central African countries to address agriculture-related problems of the highest priority for alleviating poverty and promoting development. See more about the BecA-ILRI Hub at: http://hub.africabiosciences.org/
Bill & Melinda Gates Foundation
Guided by the belief that every life has equal value, the Bill & Melinda Gates Foundation works to help all people lead healthy, productive lives. Based in Seattle, Washington, the foundation is led by CEO Jeff Raikes and Co-chair William H. Gates Sr., under the direction of Bill and Melinda Gates and Warren Buffett. See more about our Agricultural Development strategy at: http://www.gatesfoundation.org/What-We-Do/Global-Development/Agricultural-Development