Details

Written on Monday, 28 July 2014 11:03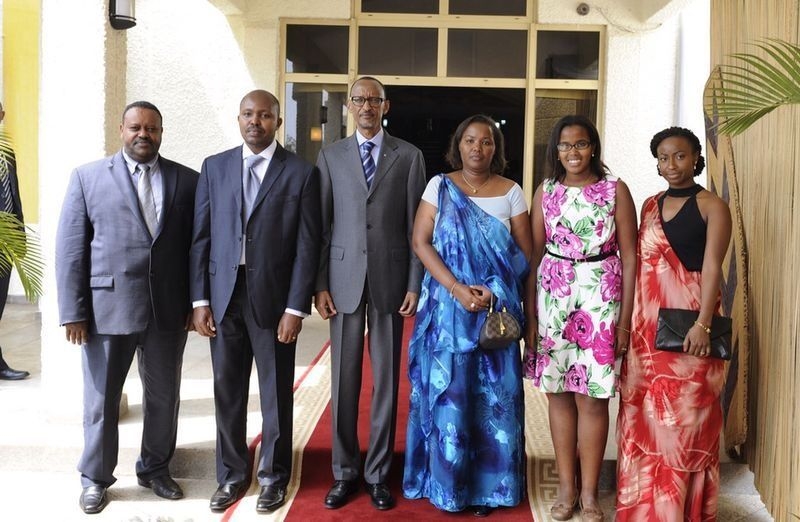 Gerardine Mukeshimana, a plant molecular biologist at the Biosciences eastern and central Africa-International Livestock Research Institute (BecA-ILRI Hub) has been appointed Minister for Agriculture and Animal Resources in Rwanda.
Until her swearing in on 24 July 2014, Mukeshimana was a key member of a research team at the BecA-ILRI Hub that is developing strategies for the control aphid-transmitted virus diseases in the common bean in smallholder farming systems in Africa. Mukeshimana contributed greatly to BecA-ILRI Hub's efforts in building the capacity of institutions and individuals in the African national research systems in biosciences-related crop research through knowledge transfer and resource mobilization and was an ambassador of the BecA-ILRI Hub's vision for the transformation of Africa through agriculture at international forums, most recently the Molecular Plant-Microbe Interaction conference held from 6-10 July 2014 in Greece.
'This is tremendous news and we will do all we can to support her,' said Jimmy Smith, the director general of ILRI, who congratulated her on the appointment.
'Gerardine's appointment is recognition of the values of a true scientist, a great leader, and a strong advocate for African agricultural development that we all saw in her,' said Djikeng, the director of the BecA-ILRI Hub.
 'We are excited by this appointment and believe that it is a testament to the importance of the work we do at the BecA-ILRI Hub and the caliber of the people that we attract for our mission at ILRI' said Djikeng.           
Mukeshimana's passion to make food and nutritional security in Africa a reality has resulted in her recognition for international awards. In 2012, she was acknowledged by the United States Agency for International Development's Board for International Food & Agriculture Development (BIFAD) for her significant contributions to the breeding of the common bean for drought tolerance and disease resistance. She also received a Norman Borlaug Leadership Enhancement in Agriculture Program (Borlaug LEAP) fellowship for her contributions to breeding of the common bean, which enabled her PhD research in plant breeding, genetic, and biotechnology at Michigan State University and the International Center for Tropical Agriculture (CIAT).
 'Mukeshimana is a true example of African scientists in the diaspora who are ready to transform Africa through agriculture,' said Jagger Harvey, a research scientist at the BecA-ILRI Hub who has been working closely with Mukeshimana in the bean project alongside other experts from Cambridge University, Rothamsted Research and the International Center for Tropical Agriculture (CIAT).
'I am absolutely pleased and proud of Mukeshimana's appointment and it gives her an opportunity to contribute to African agricultural research at a larger scale,' said John Carr, a researcher in the department of plant science at the University of Cambridge and principal investigator in the bean project.
Mukeshimana has previously served in different roles in education, agriculture, and rural development sectors in Rwanda and she has conducted research in Africa, South America, and US.  She holds both PhD and MSc degrees in plant breeding, genetics, and biotechnology from Michigan State University, and an Agriculture engineering degree from the National University of Rwanda.