Details

Written on Tuesday, 11 November 2014 12:10
The BecA-ILRI Hub is pleased to congratulate Dr Gladness Elibariki, a BecA-ILRI Hub alumnus who received her Ph.D. in Biotechnology from the University of Dar es Salaam, Tanzania on 8 November 2014.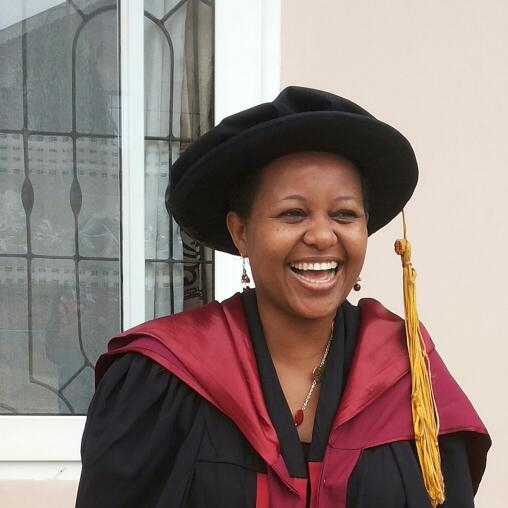 Elibariki who was among 68 PhD graduates conferred degrees by the university's Acting Chancellor Ambassador Nicholas Kuhan, has been carrying out research on two major cassava viruses and successfully defended her thesis titled "Regeneration, diversity and RNA interference strategies to enhance resistance to cassava mosaic viruses in Manihot esculenta".
In 2012, Elibariki successfully applied for a fellowship under the Africa Biosciences Challenge Fund (ABCF) program which enabled her to spend five months at the BecA-ILRI Hub. Her placement at the Hub gave her access to cutting-edge molecular biology tools that facilitated the advance in developing cassava landraces that are resistant disease resistance.
According to the Food and Agriculture Organization of the United Nations, cassava is the fourth most important source of carbohydrate in Africa. This food crop ranks second to maize in Tanzania and is grown by subsistence farmers for local consumption and as a cash crop on local markets. Unfortunately, the majority of cassava landraces grown in Tanzania are highly susceptible to viral diseases, compromising the food security in the country.
Elibariki's work is feeding into a bigger research program at the Mikocheni Agricultural Research Institute (MARI) which is supported by the BecA-ILRI Hub and aims at producing several cassava cultivars that are resistant to the Cassava mosaic disease.
Congratulations Gladness!