Details

Written on Friday, 27 February 2015 10:43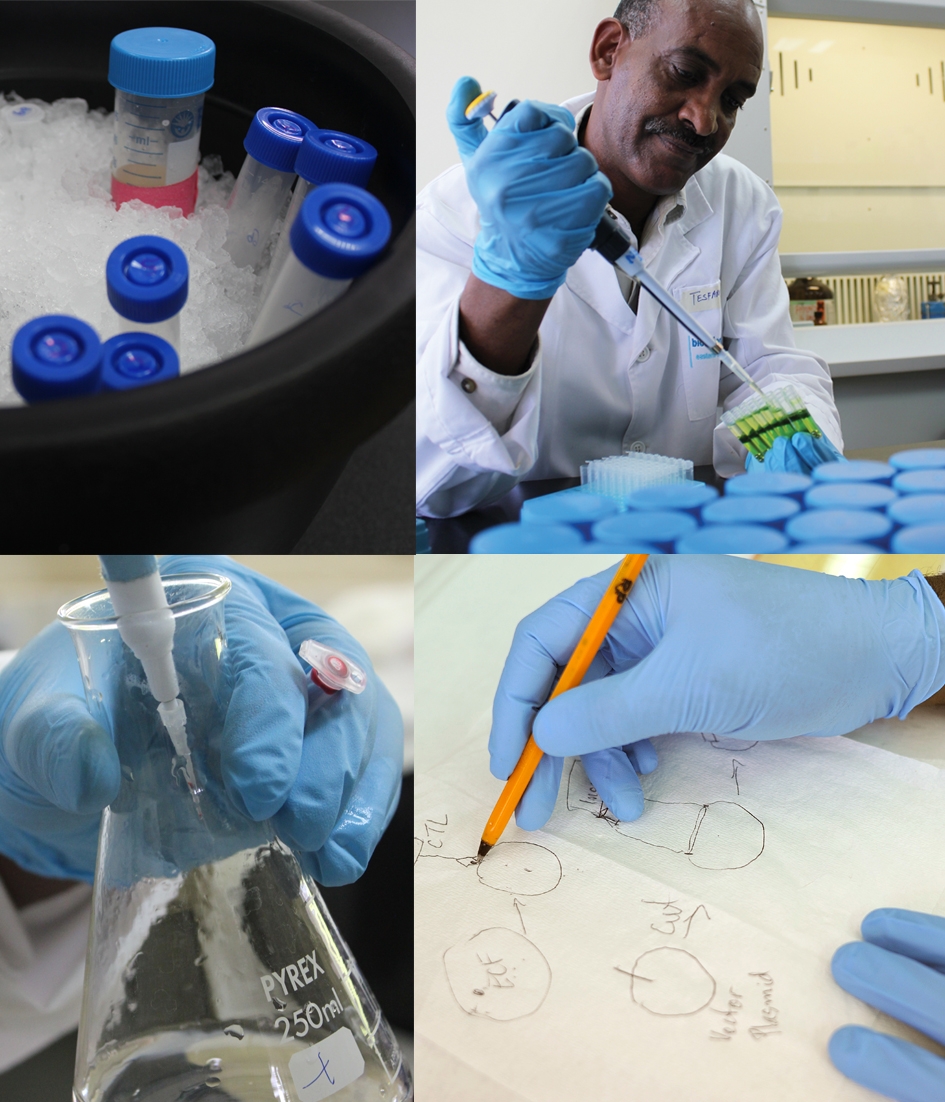 The Biosciences eastern and central Africa-International Livestock Research Institute (BecA-ILRI) Hub seeks to strengthen the capacity of the African scientific community to conduct bioscience research that will improve agricultural products and enhance food security in the region. As part of its capacity building programme, the BecA-ILRI Hub will hold a training workshop on introductory molecular biology and bioinformatics from 11th to 22nd May 2015.

This call seeks applicants from eastern and central Africa who require basic skills in molecular biology and bioinformatics to support their research. Graduate students and early career researchers will be selected based on evidence of productive scholarship and research; relevance of the workshop to current research; and engagement in agricultural research within a national research institute or university. Selected participants will attend an intensive 10-day training workshop at the BecA-ILRI Hub in Nairobi, Kenya, with complimentary lectures and hands-on training in genomic DNA purification, polymerase chain reaction (PCR), DNA sequencing and bioinformatics among others. Participants will also experience the research discovery process: potentially novel DNA sequences acquired by each participant will be analyzed and discussed during the bioinformatics sessions.
APPLICANT REQUIREMENTS
A national of one of the BecA countries: Burundi, Cameroon, Central Africa Republic, Congo Brazzaville, Democratic Republic of the Congo, Equatorial Guinea, Eritrea, Ethiopia, Gabon, Kenya, Madagascar, Rwanda, São Tomé and Príncipe, Somalia, South Sudan, Sudan, Tanzania, Uganda;
Affiliated with a national research program or university in the BecA region;
Currently engaged in biosciences research BSc, MSc or PhD (or higher) in biological sciences;
Good working knowledge of written and spoken English

Experts in molecular biology and bioinformatics from the BecA-ILRI Hub and research partners will deliver the training. The training workshop has been organized in partnership with the African Research Consortium for Ecosystem and Population Health (Afrique One). Further details about this training workshop are available at the following links:
__________________________________________________________________________________________________
About Afrique One
Created in 2009 with the financial support of the Wellcome Trust ranking to 5 millions GBP over 5 years, the consortium Afrique One is made up of 11 core African research centers including universities, and three global partners from the north (University of Bergen-Norway, Swiss TPH-Switzerland, University of Glasgow-United Kingdom) which have been building their collective human and technical capacities through structured and well integrated training and investment programmes.