Details

Written on Monday, 27 April 2015 10:12
The Biosciences eastern and central Africa-International Livestock Research Institute (BecA-ILRI) Hub seeks to strengthen the capacity of the African scientific community in the understanding and application of methods in quantitative genetics and genomics to support research that will improve agricultural products and enhance food security in the region. As part of its capacity building programme, the BecA-ILRI Hub will hold a training course on Animal quantitative genetics and genomics from 1 - 5 June 2015.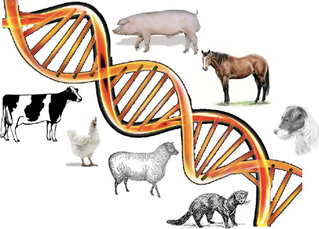 This call seeks applicants who require basic skills in quantitative genetics and genomics to support their research. Applicants will be selected based on evidence of productive scholarship and research; relevance of the workshop to current research; and engagement in agricultural research within a national research institute or university. Selected participants will attend an intensive 5-day training course at the ILRI campus in Nairobi, Kenya, with lectures and practical sessions population genetics, mixed linear models, genetic markers, GWAS, genomic selection among others topics. Participants will also have on hand practical sessions on programming.


APPLICANT REQUIREMENTS
•   Nationals of any Africa country are eligible but priority will be given to nationals of BecA countries (Burundi, Cameroon, Central Africa Republic, Congo Brazzaville, Democratic Republic of the Congo, Equatorial Guinea, Eritrea, Ethiopia, Gabon, Kenya, Madagascar, Rwanda, São Tomé and Príncipe, Somalia, South Sudan, Sudan, Tanzania, Uganda).
•    Strong affiliation with a national agricultural research program or institution or university in any of the above countries.
•    Currently engaged in animal breeding/genetics research.
•    Holders of BSc, MSc or PhD in Animal breeding and genetics or a related subject.
•    Good working knowledge of written and spoken English.
•    Basic knowledge of computer-based applications relevant to this course.
•    Endorsement by applicant's home institution through letter of nomination/recommendation from head of department or institution head.

Women candidates are particularly encouraged to apply.

Laptops will be necessary for all the training sessions. You will be expected to have R and Fortran compiler installed

The training will be delivered by experts in animal quantitative genetics and genomics from the ILRI Animal Biosciences and international research partners from the USA.

Closing date for applications: midnight 10 May 2015 (Nairobi time)
Successful applicants will be notified by: 13 May 2015

To apply, click here


Attachments:
Anim_Quant_Gen_Geno 2015 CONCEPT NOTE.pdf
[ ]170 Kb