Details

Written on Thursday, 18 June 2015 13:36
Through an alliance established with the BecA-ILRI Hub in 2014, the John Innes Centre (JIC), a world-leading international centre of excellence in plant science and microbiology, has now stationed one of their scientists, Tilly Eldridge in Kenya. 
The agreement between the institutions opens doors to new capacity building, resource mobilization and technology transfer activities between Africa and Europe. Tilly, a post-doctoral scientist from the UK, talks about her inspiration, aspirations and experiences as a pioneer in anticipated vibrant exchange of research experiences between UK and Africa.
Inspiration, aspirations and experiences by Tilly Eldridge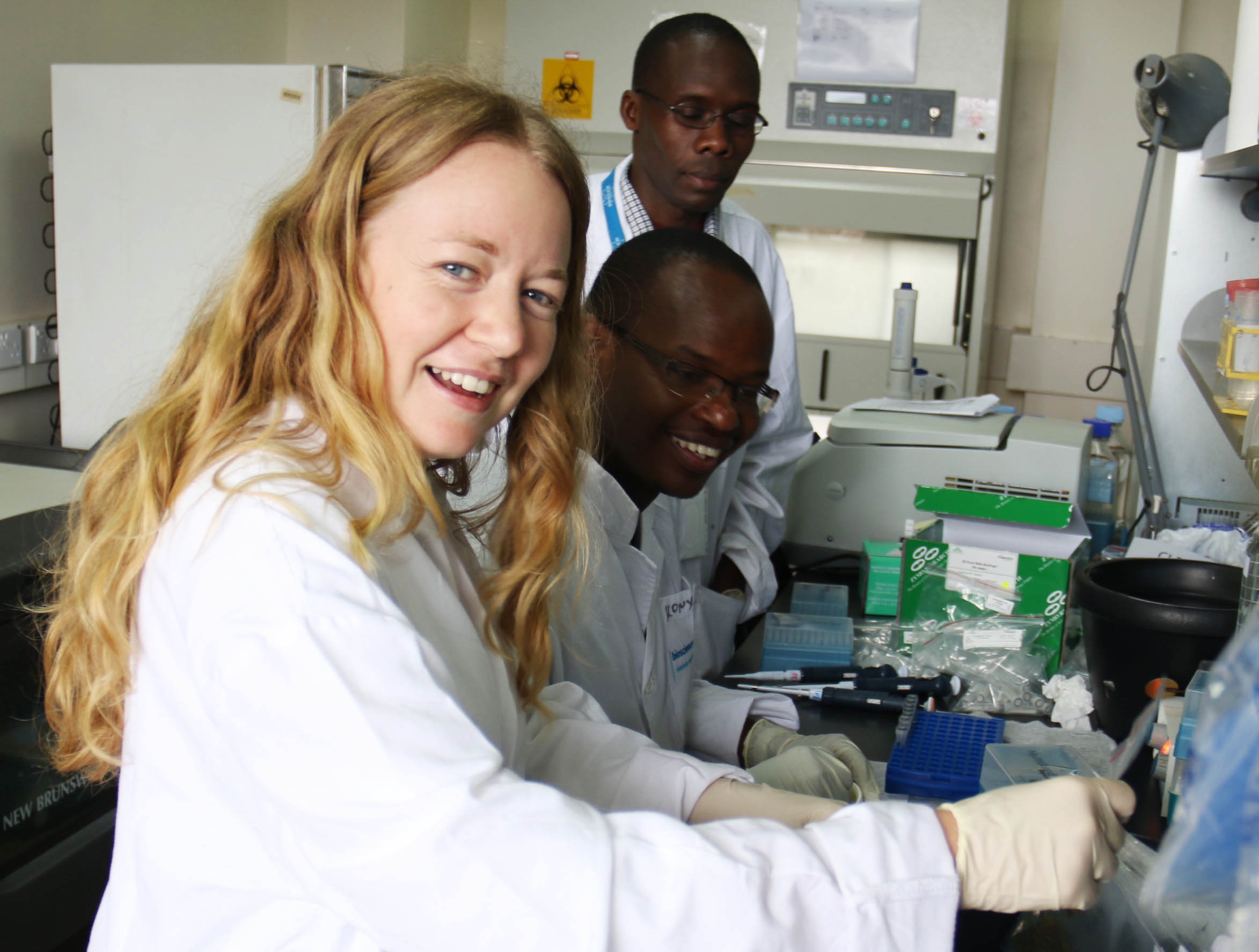 Inspiration:
I have always wanted to spend part of my career contributing to the advancement of research for agriculture in Africa. I first heard about the Biosciences eastern and central Africa-International Livestock Research Institute (BecA-ILRI) Hub when I was entering the final year of my PhD studies and started enquiring about opportunities to work in Africa. It was not long after this that Jagger Harvey, a BecA-ILRI Hub scientist, visited the John Innes Centre (JIC) where I was and gave a very good presentation about the BecA-ILRI Hub.  
Listening to Jagger talk made me feel that the BecA-ILRI Hub was the perfect place for me to fulfil my ambitions. The institute has an excellent scientific reputation and ground breaking policies in capacity building. The completion of my PhD at JIC in October 2014 was perfect timing since the JIC-BecA alliance collaborations had started to gain momentum and I had an opportunity to get involved. 
Aspirations:
I hope that I can be an integral part of the JIC-BecA alliance, helping align projects and expertise from both institutes to make this a really fruitful collaboration. I hope that I also that I can evolve my own area of expertise and offer support to the many African national agricultural research system (NARS) scientists that are hosted here. I am inspired by the fact that the BecA-ILRI Hub is a hub for scientists working on national priority research projects from across the whole region.  I look forward to making 
Experiences:
Everyone at the BecA-ILRI Hub has been really welcoming, enthusiastic and friendly since my arrival. I found that the science conducted here is indeed cutting edge and I am really impressed with the level of support that the staff provides no matter how busy they are. I look forward to continuing in the key role of being the main point of contact for the JIC-BecA alliance here at the BecA-ILRI Hub
For my own research, it is really empowering to not just be focussed on getting that next important result but to also be part of capacity building for African scientists. I think that many students and post-doctoral scientists from JIC would benefit greatly from spending time at the BecA-ILRI Hub and vice versa.