Details

Written on Thursday, 28 January 2016 19:50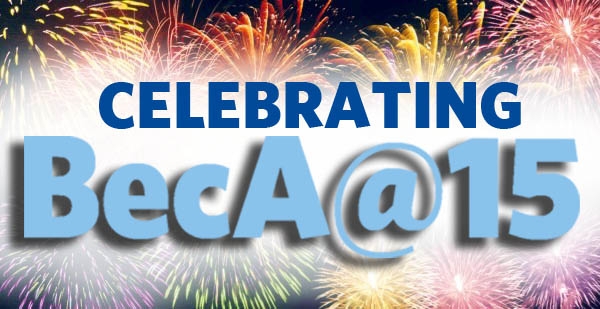 An upcoming event on 3 February 2016 will mark the 15th anniversary of the Biosciences eastern and central Africa-International Livestock Research (BecA-ILRI) Hub's existence as a center for excellence in agricultural bioscience research.
The event brings together global, regional and local actors in agricultural biosciences research for development  at the ILRI's headquarters in Nairobi, Kenya. It celebrates the role played by the BecA-ILRI Hub and its many national agricultural research system partners in advancing African agriculture and food and nutritional security.
Invited speakers and participants will deliberate on ways to scale the Hub's programs and impacts, particularly by working in partnership with and further empowering African science leaders and institutions. The Hub's technology platforms, offering vastly improved precision and efficiency in crop and livestock research, will be on display.
Celebrating BecA@15 will answer four questions.
Do the BecA-ILRI Hub's platforms and services offer the region comparative advantages in agricultural science?
What are they?
Has the Hub's support through co-funding national researchers helped Africa meet its agricultural priorities?
How?
Are there unexplored opportunities for the Hub to support African governments in implementing their agricultural policies?
What are they?
What has enabled the Hub's technology platforms, research projects and capacity building initiatives to thrive?
What will do so in future?
The event
The event will be officially opened by the cabinet secretary for the Kenya Ministry of Agriculture, Livestock and Fisheries, the honourable Willy Bett. It will feature speakers and panelists from organizations such as the African Union/New Partnership for Africa's Development (AU/NEPAD), the Australian and Canadian high commissions in Kenya, the Bill & Melinda Gates Foundation, the John Innes Centre and the Rwanda Agriculture Board (RAB).
Two high-powered panels will explore the BecA-ILRI Hub's evolution in the agricultural biosciences space and the potential for science and technology to accelerate Africa's agricultural development. Distinguished alumni of the Hub's Africa Biosciences Challenge Fund (ABCF) will describe the impacts the Hub has had on their research work, careers and institutions. Interactive displays and exhibition stands will showcase ways the Hub and its partners are helping to transform agricultural landscapes across Africa. And a state-of-the-art 'Integrated Genotyping Service and Support Service' supported by BMGF will be launched.
_________________________________________________________________________
The morning sessions will be livestreamed and can be viewed here.
Find out more about the BecA-ILRI Hub by visiting its website and blog.
For more information about the event, please contact BecA-ILRI Hub's Ethel Makila: e.makila [at] cgiar.org
For information about media engagement, please contact ILRI's Muthoni Njiru: m.njiru [at] cgiar.org
Follow the event on social media with the hashtag #CelebrateBecA