Details

Written on Thursday, 12 May 2016 11:48
The BecA-ILRI Hub annual workshop on Introduction to Molecular Biology and Bioinformatics (IMBB) kicked off on Monday 9 May 2016 at the ILRI campus in Nairobi. The intensive 11-day workshop attracted 27 participants from national agricultural research systems (NARS) in 11 African countries including Burundi, Cameroon, the Democratic Republic of Congo (DRC), Eritrea, Ethiopia, Ghana, Kenya, Rwanda, Nigeria, South Sudan and Sudan.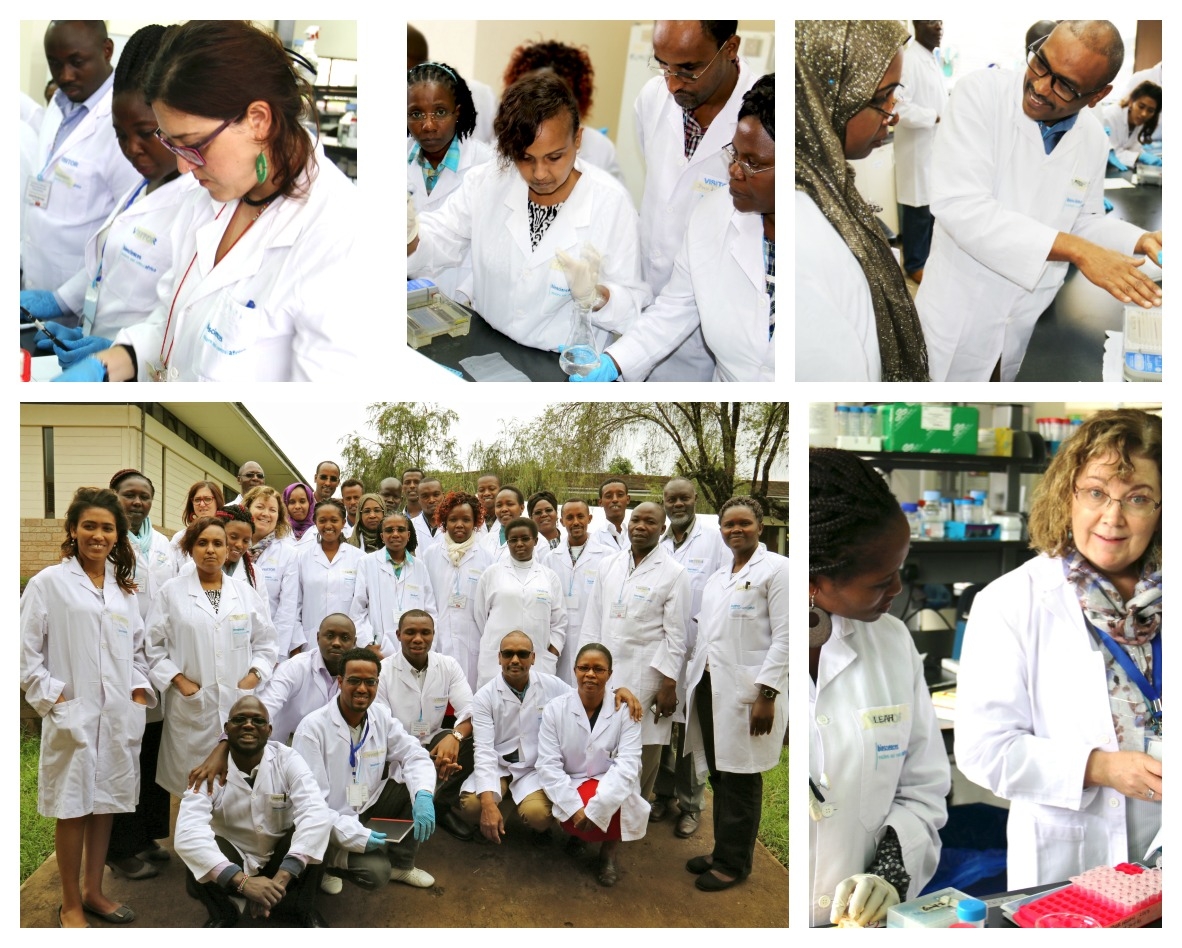 This year's workshop includes a new component on rapid diagnosis of Phytophthora, a parasitic pathogen of plants that is capable of causing enormous economic losses on crops worldwide, as well as environmental damage in natural ecosystems. Phytophthora infestans was the infective agent of the potato blight that caused the Great Irish Famine (1845–1849), and still remains the most destructive pathogen of crops belonging to the Solanaceae family including tomato and potato.

The module on Phytophthora diagnosis is facilitated by a leading scientist from North Carolina State University (NCSU), Jean Beagle Ristaino who is a William Neal Reynolds distinguished professor and the director, Emerging Plant Disease and Global Food Security Cluster at the NCSU department of plant pathology.

While many African NARS have basic equipment for molecular biology research, and access to the internet for bioinformatics analysis, the skills to apply the technologies to agricultural research remain largely at the nascent stage. The IMBB workshop seeks to address a skills gap in basic molecular biology and bioinformatics in African national agricultural research systems.
Through this training and other capacity building activities, the BecA-ILRI Hub is contributing to the increased capability for   African scientists and institutions to conduct biosciences research and to develop and deliver improved and new technologies for agriculture.