Details

Written on Monday, 20 June 2016 16:39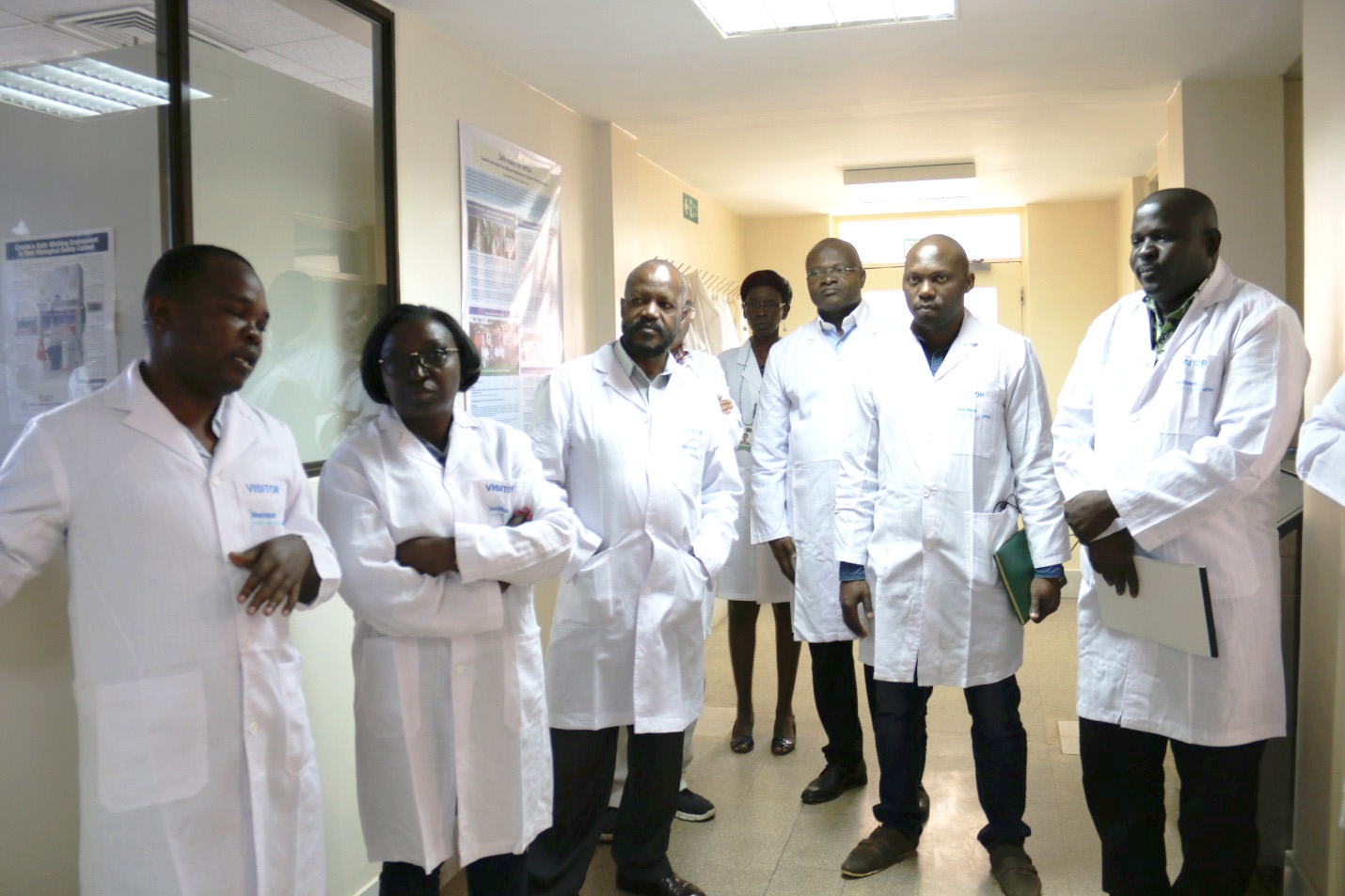 The Biosciences eastern and central Africa-International Livestock Research Institute (BecA-ILRI) Hub on 2 June2016 hosted officials from the Cameroon Ministry of Livestock, Fisheries and Animal Industries (MINEPIA).

The delegation was in Kenya to learn more about livestock development. The learning tour organized with the assistance of the BecA-ILRI Hub will contribute to the knowledge base underpinning the implementation of a World Bank funded livestock development project aimed at sustainable increase of productivity and development of livestock value chains in Cameroon.

The Cameroonian officials held discussions with members of the BecA-ILRI Hub regarding collaborative research for development and capacity building activities. They officials who were accompanied by the deputy director of the Kenya Livestock Production, Ministry of Agriculture, Livestock and Fisheries James Tendwa also toured the laboratory facilities.