Details

Written on Tuesday, 13 September 2016 13:14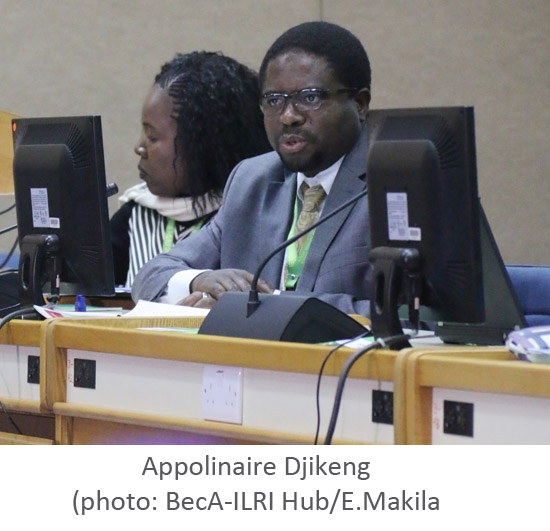 The Biosciences eastern and central Africa-International Livestock Research Institute (BecA-ILRI) Hub director at a landmark agricultural forum, highlighted innovative approaches that are being used to build the capacity of African agricultural scientists for impact.
Speaking on 5 September during a side event at the 2016 African Green Revolution Forum (AGRF) in Nairobi, director Appolinaire Djikeng described the BecA-ILRI Hub as an accelerator for research already taking place in national agricultural research systems across Africa.

'The BecA-ILRI Hub goes beyond enabling scientists conduct good science in state-of-the art facilities. It focuses helping these scientists become successful in driving their national agricultural research agenda when they return to their home institutions,' said Djikeng.
BecA-ILRI Hub's head of capacity building, Wellington Ekaya also emphasized the importance of creating connections amongst research fellows from various countries, who conduct part of their research at BecA-ILRI Hub supported by the Africa Biosciences Challenge Fund Programme (ABCF). The ABCF is BecA-ILRI Hub's capacity building delivery mechanism.
'One key component of the ABCF fellowship program is to mobilize Africa's bioscience capacities for joint actions. The program therefore facilitates the creation of communities of practice among scientists,' said Ekaya. 'This spurs them to have a bigger-picture view of their research as they jointly strategize on how to mobilize resources, and also how the resources in their individual institutions can contribute collectively in addressing agricultural challenges at a larger scale,' he added.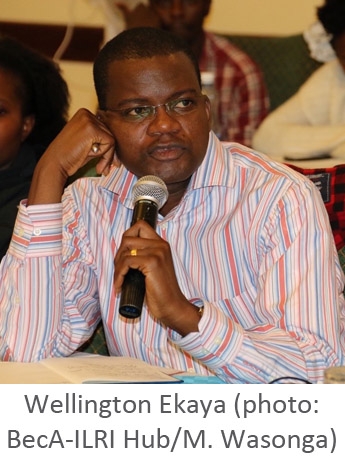 Djikeng and Ekaya highlighted the multifaceted approach of the BecA-ILRI Hub to building research leadership within national agricultural research systems, which has seen scientists contribute to national agricultural policies, spearhead seminal investigations and receive grants to expand their research. This has been achieved through providing access to world-class research facilities; offering training based on identified skills gaps; supporting scientists in linking research to policy; and catalyzing partnerships to leverage human and institutional resources across countries for increased impact.
Djikeng however decried the gaps in funding of continuing learning in agricultural research, which he termed as a good development investment. Michigan State University representative Amy Jamison stated that capacity building should be viewed as a long-term investment for which funding commitment should go beyond the traditional 2-3 year projects project cycles.
Adding his voice to the call for a greater emphasis on capacity building to transform agriculture in Africa, Prof Richard Mkandawire of the African Fertilizer and Agribusiness Partnership (AFAP) said 'Attending to capacity development in Africa will address many issues in agriculture.' 
'There is a need for coordinated continental effort to increase funding for capacity development in agricultural research,' he added.
The side event was attended by participants from institutions involved in capacity building in agricultural research for development in Africa including the BecA-ILRI Hub; the Forum for Agricultural Research in Africa (FARA); Regional Universities Forum for Capacity Building in Agriculture (RUFORUM); African Women in Agricultural Research and Development (AWARD); and Michigan State University among others, to discuss mechanisms to enhance capacity building in agricultural research for development.