Details

Written on Thursday, 22 September 2016 10:21
The BecA-ILRI Hub co-convened a workshop on agriculture and human health from 19-22 September 2016 in Cape Town South Africa.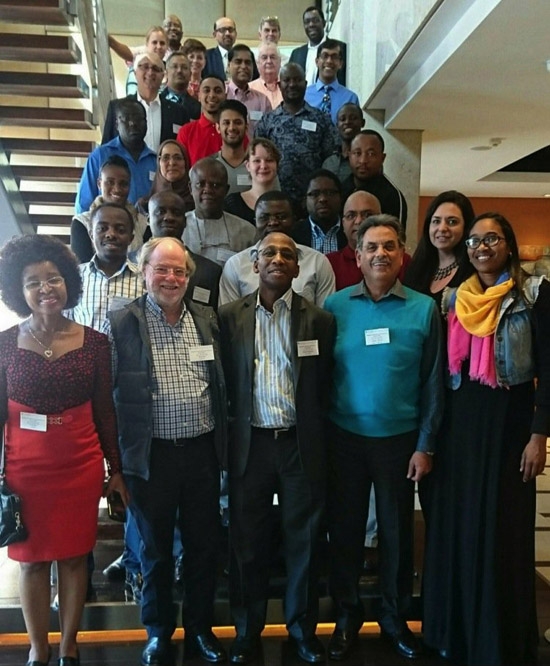 The workshop entitled "Bridging the Gap between Agriculture and Human Health" was organised by the International Centre for Genetic Engineering and Biotechnology (ICGEB), South Africa (represented by M.Iqbal Parker) in partnership with Queensland University of Technology, Australia (represented by Sagadevan Mundree) and the BecA-ILRI Hub. The aim of the meeting was to discuss priority agricultural research areas relating to improved nutritional health in Africa. Issues related to the diversity of diets in the context of food production and availability, as well as safety issues, were addressed.
Participants from the BecA-ILRI Hub included alumni Yassir Hassan (Sudan); Ahadi Birindwa (DRC); Joshua Amimo (Kenya) as well as affiliated scientist Richard Odour (Kenyatta University, Kenya) and Apollo Obando (Kenya Medical Research Institute). BecA-ILRI Hub director Appolinaire Djikeng and scientist Sita Ghimire gave keynote presentations during the workshop.
_______________________________________________________________________________________
Read more about the workshop here: ICGEB Workshop on Agriculture and Human Health