Details

Written on Wednesday, 19 October 2016 06:31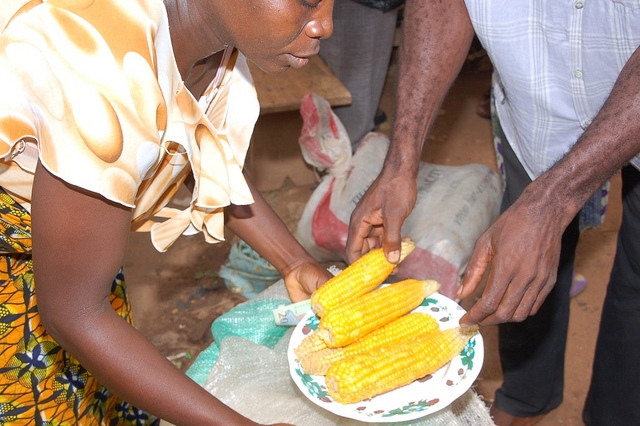 The Biosciences eastern and central Africa-International Livestock Research Institute (BecA-ILRI Hub) and the Kenya Agricultural and Livestock Research Organization (KALRO) are hosting a forum to share findings of a three-year study on aflatoxins in maize in Kenya today, 19 October 2016.
Aflatoxins are naturally occurring fungal toxins that contaminate a number of food crops including maize, the staple food for over 130 million people across east Africa. Growing concerns have been raised over the presence of these toxins that are known to pose acute and chronic risks to human health in the food chain.
Today's presentations focus on the Kenya component of research conducted under the Australian funded Capacity and Action for Aflatoxin Reduction in Eastern Africa (CAAREA) project, which covered Kenya and Tanzania. Research under this project focused on developing cheap and easy to use ways to identify contaminated foods and feeds to prevent them getting into the food chain, and including reduced aflatoxin susceptibility as a new trait in future released maize varieties.
The CAAREA project is among other efforts by ILRI to address the specter of aflatoxins in Africa. Another ILRI project is carrying out a series of studies to assess risks, economic impacts and disease control technologies along the Kenyan dairy feed chain.
The BecA-ILRI Hub also hosts the Aflatoxin Proficiency Testing and Control in Africa (APTECA) program which is managed by the Texas A&M University, USA and supports the commercial maize milling sector in East Africa to manage aflatoxin risk by improving their capacity to accurately perform their own tests for aflatoxins in maize flour.
________________________________________________________________________________
Read more about the Capacity and Action for Aflatoxin Reduction in Eastern Africa (CAAREA) project

Read more article on project to reduce aflatoxins in dairy value chain
Read about the APTECA program at the BecA-ILRI Hub