Details

Written on Monday, 21 November 2016 13:22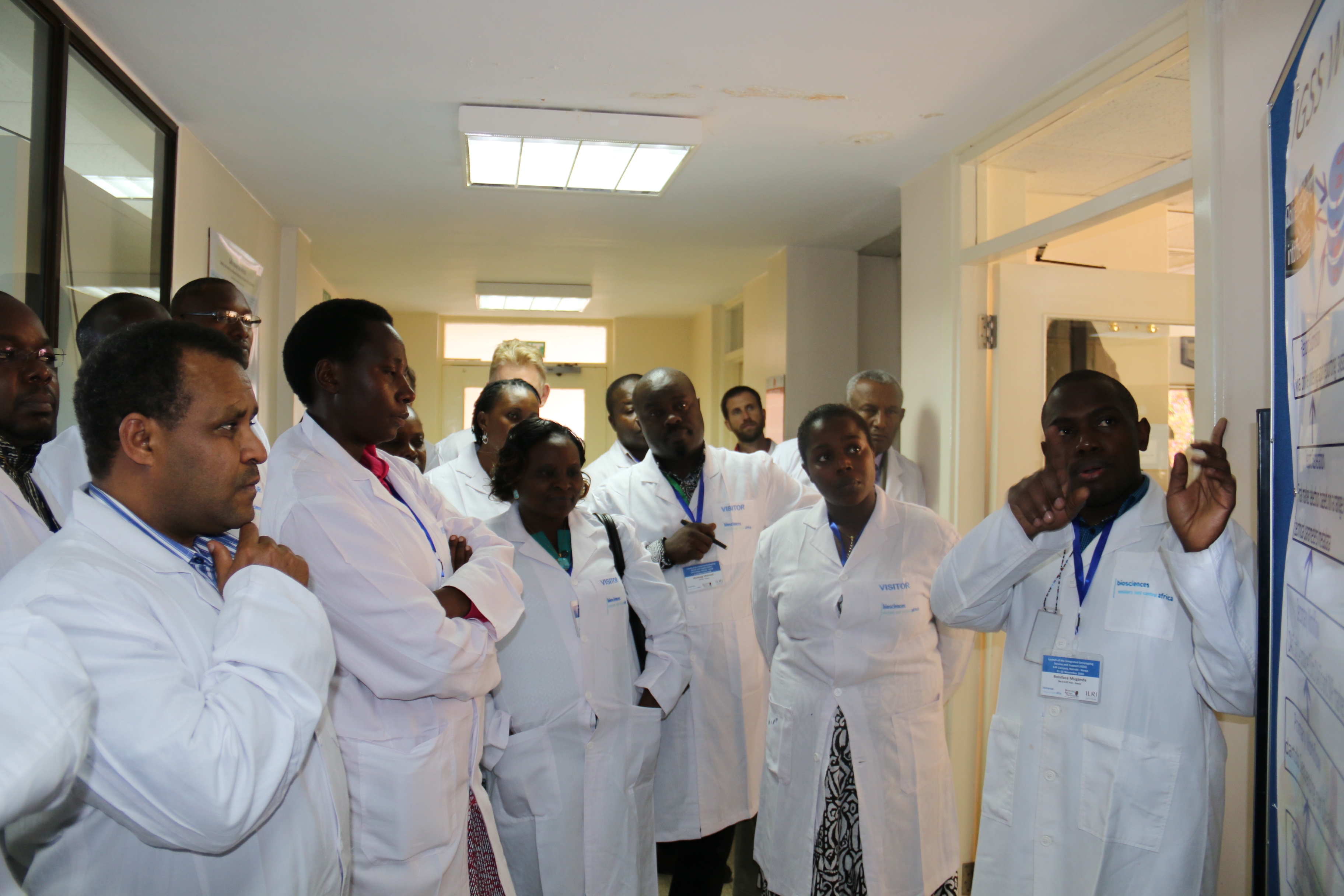 Using tools that can process genetic data quickly, more accurately and affordably, scientists are now able to shorten cycles of releasing new improved varieties of crops and livestock. 
The Integrated Genotyping Service and Support (IGSS) project launched today—21 November 2016—at the Biosciences eastern and central Africa-International Livestock Research Institute (BecA-ILRI) Hub, will support African national crop and livestock breeders to harness the power of genomic data increase the efficiency of their breeding programs.
'The technologies being offered on this platform have already been in use in Europe, USA and Australia, but this is the first time it is available on the continent' said the BecA-ILRI Hub director, Appolinaire Djikeng.
'It is one thing to send your samples offshore for processing, but it is totally different to have the same high end technology available in Africa. This now means that more national research programs will be able to leverage the advanced breeding technologies being used globally', he added.
Already, scientists applying these new marker technologies available at the BecA-ILRI Hub, have gained a better understanding of the genetic basis for resistance to maize lethal necrosis (MLN)— a devastating disease of maize causing up to 90 percent yield losses to farmers across East Africa. These findings will help speed up the development of resistant varieties and identification of new sources of resistance for MLN, improving the food security for millions of households in the region.
'The technologies are supporting the genomic investigation into the survival of livestock under very harsh environments common in the face of climate change,' said Raphael Mrode, a principal scientist in Quantitative Dairy Cattle genetics from ILRI.
'Data on the differences between Dorper and Red Masaai sheep in growth rate; resistance to parasites; and resilience in harsh environments will provide insights necessary for the development of more hardy breeds of sheep—a significant source of livelihoods and food for smallholder farmers and pastoralists', he added.
The research platform has helped scientists gain a better understanding of the genetic diversity of cassava varieties in eastern and southern Africa. Using the tools available on the platform, the researchers have identified markers linked to genes in cassava that confer resistance to two viral diseases currently ravaging the crop in Eastern Africa—cassava mosaic disease and cassava brown streak disease. 
'Our aim is to use the markers to speed up conventional cassava breeding of improved, high-yielding cassava varieties that are tolerant to the two viral diseases,' said Morag Ferguson, from the International Institute of Tropical Agriculture (IITA).
The IGSS project being implemented by the BecA-ILRI Hub in partnership with Diversity Arrays Technology (DArT) Pty Ltd from Australia, is open to any individual, regional research organization, small and medium enterprises (SMEs), larger companies operating in Africa or international research center.
 __________________________________________________________________________________________
Read related articles:
New tech to speed up breeding of crops, livestock launched in Kenya