Details

Written on Wednesday, 24 February 2010 21:16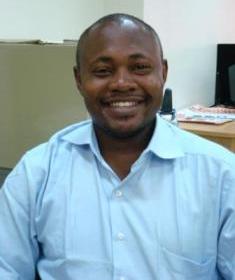 Jean Paul Assam Assam is an attached research and teaching assistant in the Department of Biochemistry, Faculty of Science, University of Yaoundé I in Cameroon. His duties involve working with both undergraduate and graduate students during research work in the laboratory. .
As a PhD student, Jean Paul has been trained in molecular biology in the Biotechnology Center of the Universityof Yaoundé I, the Biotechnology Unit of the University of Buea and as a lab Technician in the Mycobacteriology Laboratory of Centre Pasteur in Cameroon. He also holds a M.Sc. in Medical Microbiology (Bacteriology and Virology option) from the Faculty of Medicine and Biomedical Science of the University of Yaoundé I, Cameroon. His has also served as a visiting lecturer for undergraduate programs in some private Universities in Cameroon including Central African Catholic University, Cosendai Adventist University and Protestant University,where he teaches Bacteriology and Virology.
His PhD work is focused on Molecular Epidemiology and Genotyping studies of Mycobacteriumtuberculosis in some areas of Cameroon. His study will help in the understanding of the diversity in the M.tuberculosis complex for better treatment of patients. Jean Paul is currently carrying out research work under the BecA TB project and is being supervised by Prof Vincent P.K. Titanji, Vice Chancellor of University of Buea, Cameroon, Principal Investigator of the Project and Prof Veronique N.Penlap, University of Yaoundé I, Cameroon.
At BecA – ILRI Hub Jean Paul is working under the stewardship of Dr. Rob Skilton and Dr. Roger Pelle and is expected to learn molecular epidemiology and genotyping techniques such as Spoligotyping, variable number tandem repeat (UNTR) genotyping and some other important molecular biology methods. Jean Paul hopes to make a significant contribution in the fight against tuberculosis.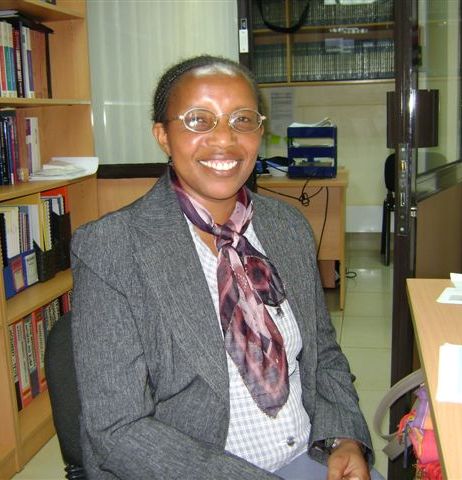 Dora Kilalo is an Assistant Lecturer in the Department of Plant Science and Crop Protection, University of Nairobi, Kenya. Currently, she is undertaking her PhD studies while assisting in teaching undergraduates on Agricultural Entomology. Dora also served as a civil servant in the Ministry of Agriculture, Government of Kenya where her duties involved extension work and registering new pesticides. This afforded her hands on experience in understanding and working with farmers and other stakeholders. However, she recently joined the University of Nairobi to teach and share her experiences while passing on the knowledge to the young graduates. Dora is trained in crop protection and her research investigates factors causing crop damage, with emphasis on insects. She will apply her findings to developing management strategies for the region's farmers.
Her PhD studies entail identification of viruses causing passion fruit woodiness disease and evaluation of management methods for viruses and their vectors. When carrying out her preliminary work, it quickly became apparent that clean planting material is essentially unavailable. Therefore, her studies have now evolved to include the optimization of passion fruit invitro regeneration to clean and mass produce disease-free planting material.
Many small scale farmers in Kenya are heavily dependent on the cereals; low yields during a season imply food insecurity for a family, village, community, region or the Nation. In serving the community, Dora is promoting production of fruits, African leafy vegetables and mushrooms as a means of diversifying from the traditional cereal and legume production. In the process of doing all this, Dora earned a two year fellowship from Gender and Diversity-AWARD Program from 2008. She is one of the first round AWARD Fellows.
Dora has internalized leadership and mentoring skills taught by the program. Currently, AWARD is supporting her endeavours to advance her scientific skills at BecA-ILRI Hub. Her fellowship research is being conducted with guidance from Dr. Jagger Harvey and Dr. Rob Skilton (BecA-ILRI Hub scientists); Dr.Elijah Ateka (plant virologist at Jomo Kenyatta University of Agriculture &Technology,Kenya); and Dr. Hanu Pappu (Chair,Department of Plant Pathology, Washington State University, USA). During her research at the Hub, she is learning virus diagnostic skills in a high-technology laboratory and applying them to characterization of passion fruit woodiness disease. She will develop a diagnostic tool for identification of the causal agent(s) of the disease. The tool can subsequently be used by national institutions for certifying planting materials and advising farmers.
Dora has a great hope for the future. She is just embarking on a long career of applying the knowledge gained during this fellowship to identification of myriad viral diseases and their vectors. Through her work, she is contributing to improving food security and livelihoods of the small scale farmers today and into the future.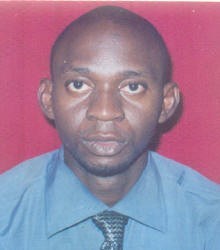 KehindeOlugboyega SOETAN, obtaineda veterinary degree from the Faculty of Veterinary Medicine, University of Ibadan, Nigeria in 2000. He did an Industrial Attachment with the International Livestock Research Institute (ILRI), Moniya, Ibadan, Nigeria in 1995.  Kehinde did his mandatory National Youth Service Corps (NYSC) at the Livestock Improvement and Production Programme Unit of the Institute of Agricultural Research and Training (IAR&T), Moor Plantation, Ibadan, Nigeria from 2000 to 2001. He obtained his Masters degree at the Department of Biochemistry, College of Medicine, University of Ibadan,Nigeria in 2003. He is currently a Grade II Lecturer at the Department of Veterinary Physiology, Biochemistry and Pharmacology, University of Ibadan,Nigeria.

Kehinde has received various awards including the Federal Government of Nigeria Post-Graduate Scholar (2003), John D. and Catherine T. MacArthur Foundation Multi-disciplinary Research GrantAward (2005), the John D. and Catherine T. MacArthur Foundation Grant for Academic Linkages Programme in Biotechnology and the University of Ibadan Post-Graduate School Award for publication of papers from a Ph.D Thesis in2009.   He had attended several training workshops and conferences in biotechnology and presented papers locally and internationally. He is a member of many academic and professional bodies including the Nigerian Veterinary Medical Association (NVMA), Biotechnological Society of Nigeria (BSN), Genetics Society of Nigeria (GSN) among others.   
Kehinde is currently training at the ILRI-BecA Hub on Molecular and serological techniques for the diagnosis of livestock pathogens, genotyping methods and bioinformatics. He plans to use the skills acquired from the training to complement his teaching of the students at the University to take part in capacity building in biotechnology in Nigeria.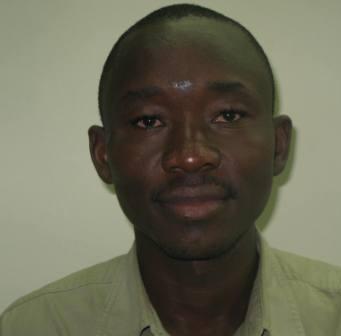 Abraham Mayoke is from Congo-Brazzaville, and has a BSc in Natural Sciences from Marien Ngouabi University where he was introduced to Biological Research Initiative and Teacher training. After his degree he was attached to a trypanosomiasis project at National Laboratory of Public Health (Louis PastorInstitute)-Brazzaville. 
Currently he is a post-graduate student doing an MSc in Biochemistry and Molecular Biology, faculty of Sciences at Egerton University. His studies are funded by BecANet and he is attached to KARI-Trypanosomiasis Research Centre. He is currently undertaking his project research at the BecA-ILRI Hub under the supervision of Dr Rob Skilton from the BecA-ILRI Hub, Dr Paul Mireji from Egerton University and Dr Johnson Ouma and Dr Grace Murilla from KARI-TRC. 
Abraham's area of research is onTrypanosomiasis Eradication and Tsetse Control which is one of the goals for Biosciences Eastern and central Africa Network (BecANet) programme. His research project is to study the diversity of a gene encoding, anti microbial peptide in tsetse fly populations in Kenya and torelate peptide polymorphosis with trypanosome infections. 
Abraham hopes to learn new tools such as RT-PCR, gene cloning, gene sequencing, Trypanosome diagnosis using PCR, and bioinformatics.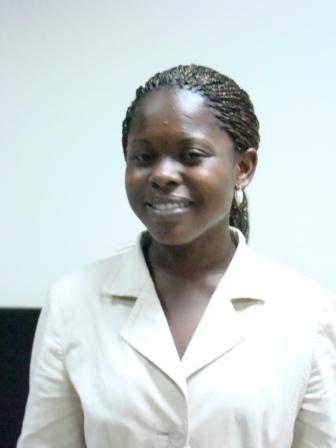 Juliette NahjellaNyonkais a M.Sc. student in the Department of Biochemistry and Microbiology, Faculty of Science,University of Buea, Cameroon. She is currently undertaking M.Sc. studies in Microbiology and doing research work on tuberculosis. She has served as a Graduate Teaching Assistant for a year at the University of Buea. She has also received training in two different medical diagnostic laboratories in Buea giving her some experience in medical diagnostics procedures.
Currently, she is at the ILRI-BecA Hub, to do genotyping of the DNA obtained from mycobacterium isolates. This work is under the supervision of Prof Vincent P. K. Titanji and Dr. Anyangwe Irene of the University of Buea. At the Hub; she is under the supervision of Dr. Rob Skilton and Dr. Roger Pelle.
During her time at the Hub, Juliette will learn molecular methods used in genotyping of Mycobaterium tuberculosis complex strains among other molecular techniques. She hopes to finish up her masters degree and pursue doctoral studies in Mycobacteriology which will increase the available knowledge on tuberculosis, currently a serious public health problem and bring about strategies that will enable the problem to be better addressed.